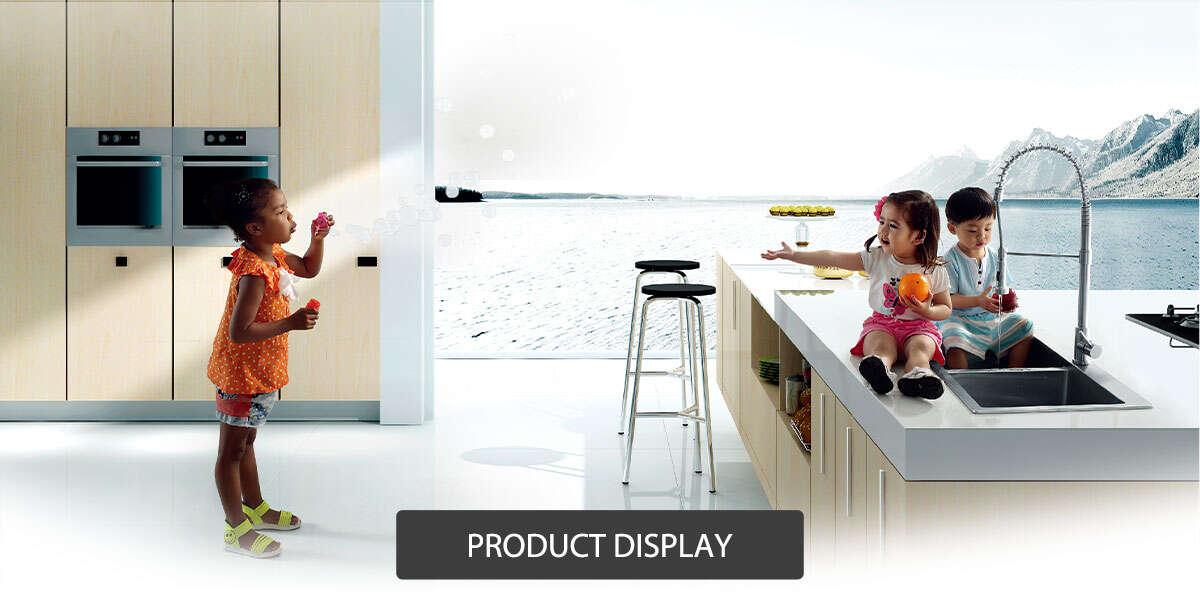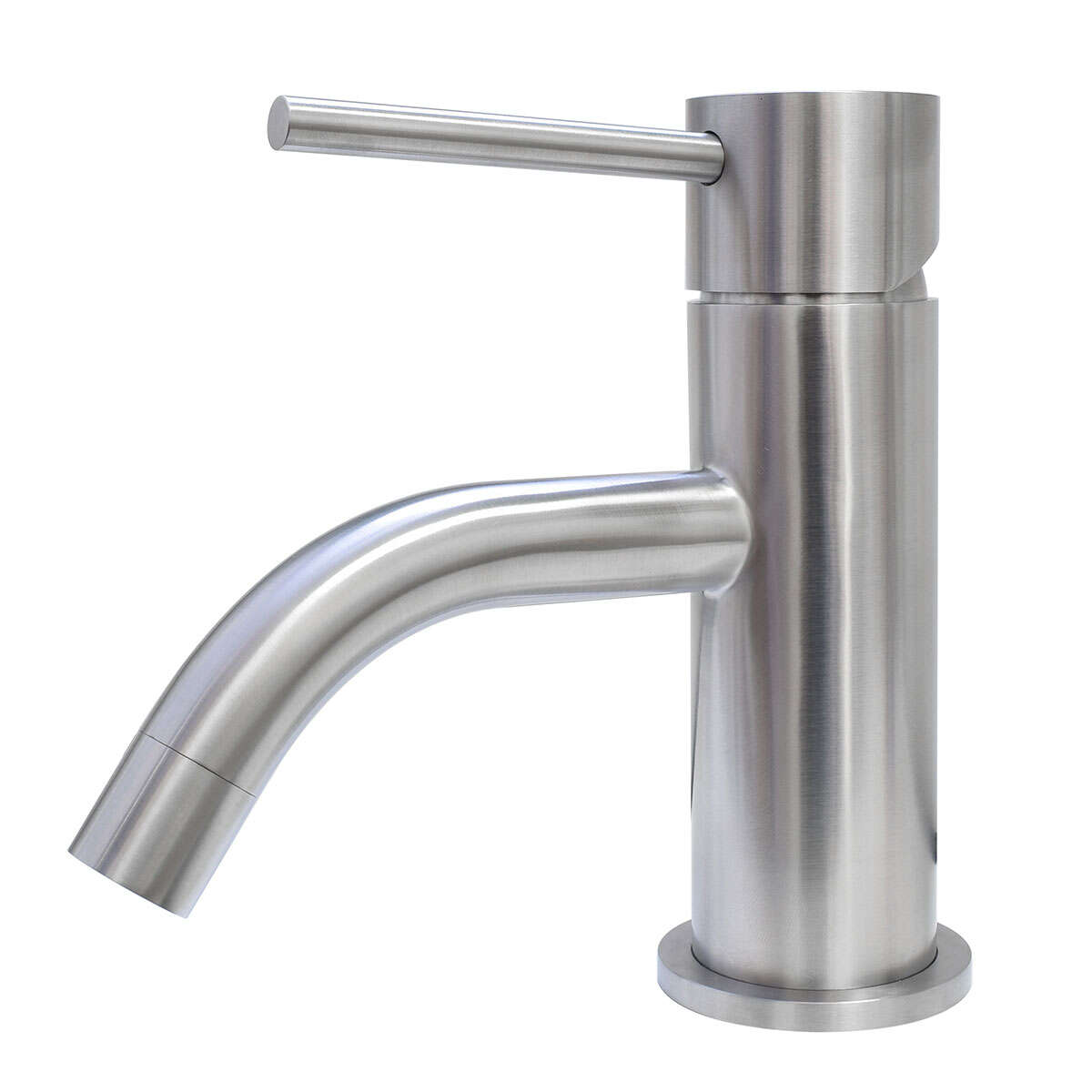 The faucet aerator provides a comfortable and smooth washing experience with enough power to rinse clean. This will reduce the impact of water, significantly save water for your daily life, and provide you with the most comfortable use experience.
Beautiful brushed nickel finish that provides a lightly brushed warm gray metallic look. And with a modern design style, the mirror-like appearance prevents corrosion or fingerprint residue and is easy to clean. The vanity bathroom faucet is scratch, corrosion and rust resistant. It will give a new look to bathroom faucets. Works with any decor style.
This sleek single handle faucet makes it easier to adjust water flow or temperature. It perfectly combines minimalist style and modern functionality with nature-inspired sleek, confident curves to bring a minimalist look to your bathroom.
Accessories and tools for our installation are included in the package. When you receive the package, check for hoses, faucets, and some securing hardware. Super easy to install and clean. You can install it yourself without a plumber, saving you money and time.
To ensure a quality supply hose, our hose has a nylon braid exterior that resists chemical attack and rust. You can easily connect our hoses to your shut-off valves.
Features of American Style Single Lever Sus cold and hot water faucet
1) 304 Stainless Steel Material
High quality 304 stainless steel with good grade, healthy, lead-free, durable, rustles, guarantee 30 years for faucet steel body and finish doesn't fade rust;
2) Accessories
Selected AERATOR, CARTRIDGE, WATER HOSE from world famous brand, cartridge for 50,000 times Guarantee.
3) Hand soft brushed technology
Stainless Steel color shows, the real steel texture.
4) Self-Cleaning water Channel
Inside same color as outside, smooth inner wall, clean and shining without sand holes, smooth water channel, self-cleaning by water circulation.
5) Water-Saving Technology
Achieving 30% water saving while enjoying the same comfortable water experience.
6) Seamless Technology
Fine sanding layer, leave no trace, stainless.
7) Master design
Designed by Danish and Swiss maters, showing extraordinary artistic charm.
8) Easy clean Technology
Water rolls spherically on surface of the tap, take away dirty from the surface at the same time.
Our Advantage
1) More than 15 years manufacture experience and export experience to Southeast Aisa,Europe,South America ,Australia ,Middle East.
2) Providing the whole products line of SUS 304 hardware of bathroom& Kitchen.
3) Great products quality accept by customer through the world.
FAQ
1) What kind of cartridge is used for stainless steel faucet?
Most of the faucets use cartridge which is a Germany famous brand already get the CSTB, ATS, ISO, KIWA, NSF certifications.
Some of the faucets use Local cartridge which gets American NSF Certification against the cartridge which specifically for the United States market.
2) Is there any warranty for stainless steel faucet?
The cartridge is 5 years 50,000 time in using, and the body of the faucet is guaranteed to use 30 years without leak.
3) How do you deal with stainless steel faucet surface?
There are two ways of surface polishing: the first one is mirror which looks like nickel; the other one is satin polishing.
4)What is the producing process of the stainless steel faucet?
Mainly for the precision casting technics.
Purchasing knowledge of American Style Single Lever Sus basin faucet
1.Look at the appearance: the chrome plating process on the surface of a good faucet is very exquisite, and it usually takes several processes to complete. Distinguish the quality of the faucet depends on its brightness. The smoother and brighter the surface, the better the quality.
2.Turn the handle: when a good faucet turns the handle, there is no excessive gap between the faucet and the switch, and it is easy to close and open without resistance and slipping. But the inferior faucet not only has large clearance, but also has a great sense of obstruction.
3.Listen to the sound: the material of the faucet is the most difficult to distinguish. A good faucet is made of integrally cast copper, which makes a dull sound when struck. If the sound is very crisp, it must be stainless steel, and the quality will be a grade worse.
4.Identification mark: if you really can't distinguish, you can choose a more formal brand. Generally, regular goods have the brand logo of the manufacturer, while some informal products or some inferior products are often only pasted with paper labels, or even without any marks. You must pay attention to them when purchasing.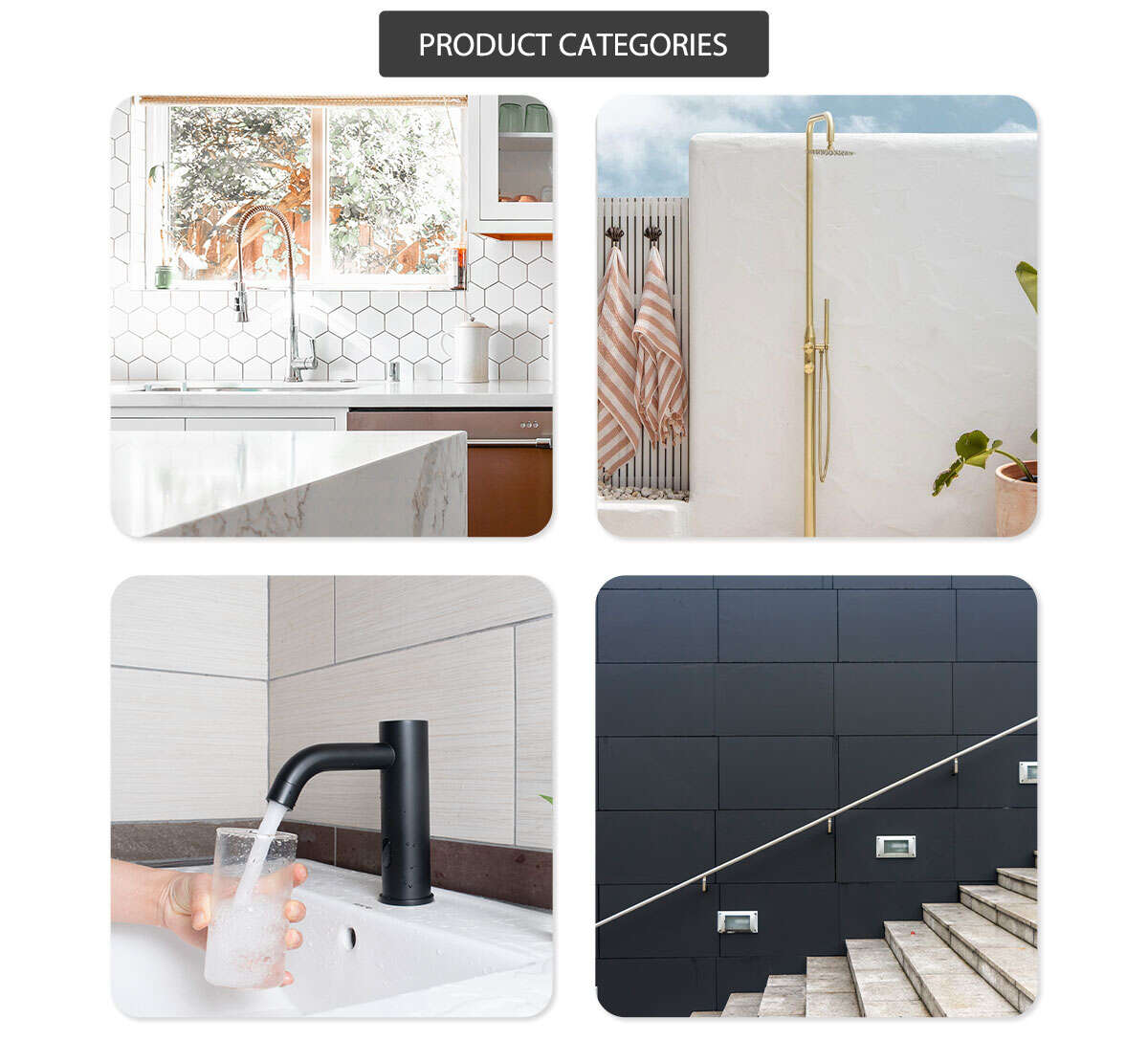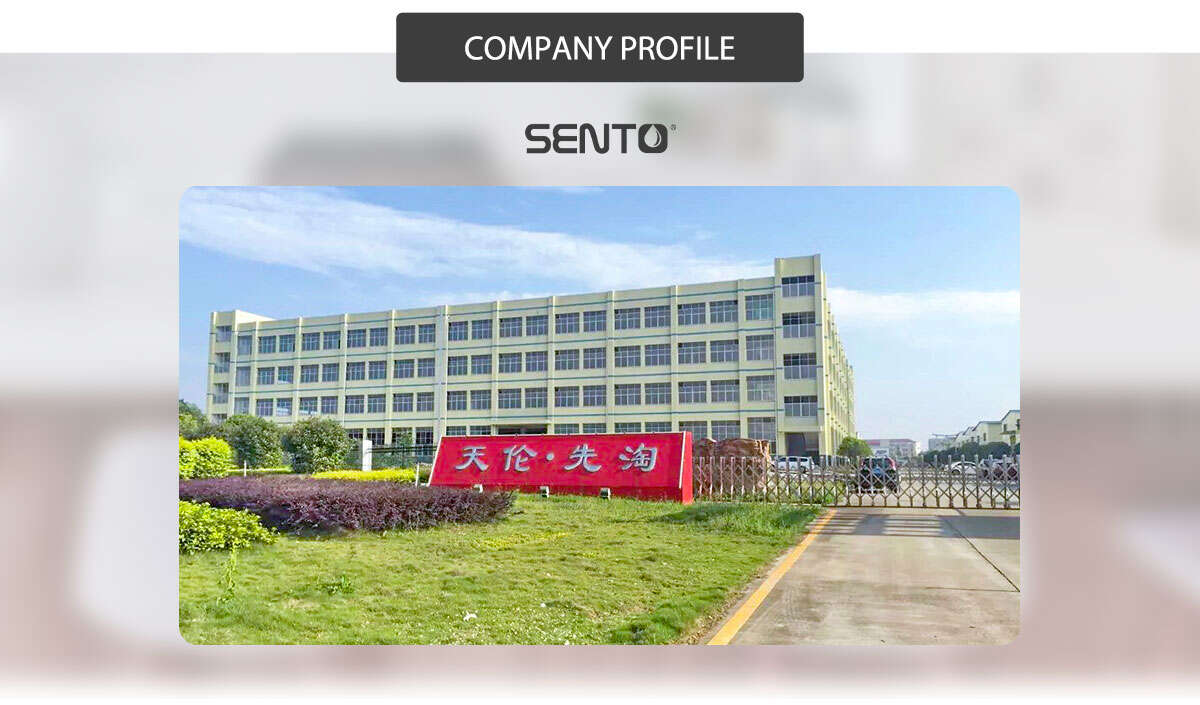 Sento Introduction
Sento,world class stianles steel faucet manufacturing enterprises,is the founder of stainless steel faucet in China,Founded in 1999,its former named is Huangqi Qinglian Hardware Machinery Factory,At the beginning of 2000,with an idea of making faucet with healthier,more environmentally freindly and durable materials,the two over fifty years old Sento's founder Mr Kong Qingyi and Mr Shen Zemin,overcame numerous processand technical difficulties,sucessfully invented the first SUS304 stainless steel faucet in the China.In the subsequent dacades,under the leardership of the two Sento's founders,with the concept of "quality the first,cost the second",we focus on research and development of SUS304 stainless steel faucet,continue to promoted technological innovation of stianless steel sanitary ware industry,train a large number to of technical elite for the industry,and has driven the development of the whole stainless steel faucet manufacturing industry.
Sento's products cover stainless steel faucet,stainless steel shower and shower column,stianless steel bathroom cabinet,stainless steel sink,stainless steel kitchen pendants,stainless steel floor drain ,etc.They are sold to nearly 90 countriesand regions,and are wildely used in villas,high-end communities,comercial office buildings and public places,Sento is the only domestic enterprise which passed seven international certifications,including Holland KIWA,Australia water mark,America SGS ,UPC,European EN-817,Denmark VA,HongKong water supplies department WARS detection.
In recent years,Sento stainless steel faucet continuous unveiled at the top three industry events.including Shanghai international exhibition kitchen,Germany Frankfut ISH international kitchen exhibition and USA KBIS international show.It attracts all attention inside and outside the industry .Sento has won the top 100 Kitchen Bathroom Enterprises.Chinese Manufacturing Beauty,Canton fair "CF" award,and other awards.
In the future,in order to build up a wold class stainless steel faucet kitchen and bathroom brand with great competitiveness and influence,we will adhere to the strictness,good quality and perfectionism.We will bring a healthier,more environmentally freindly,and better high-end kitchen and bathroom products.