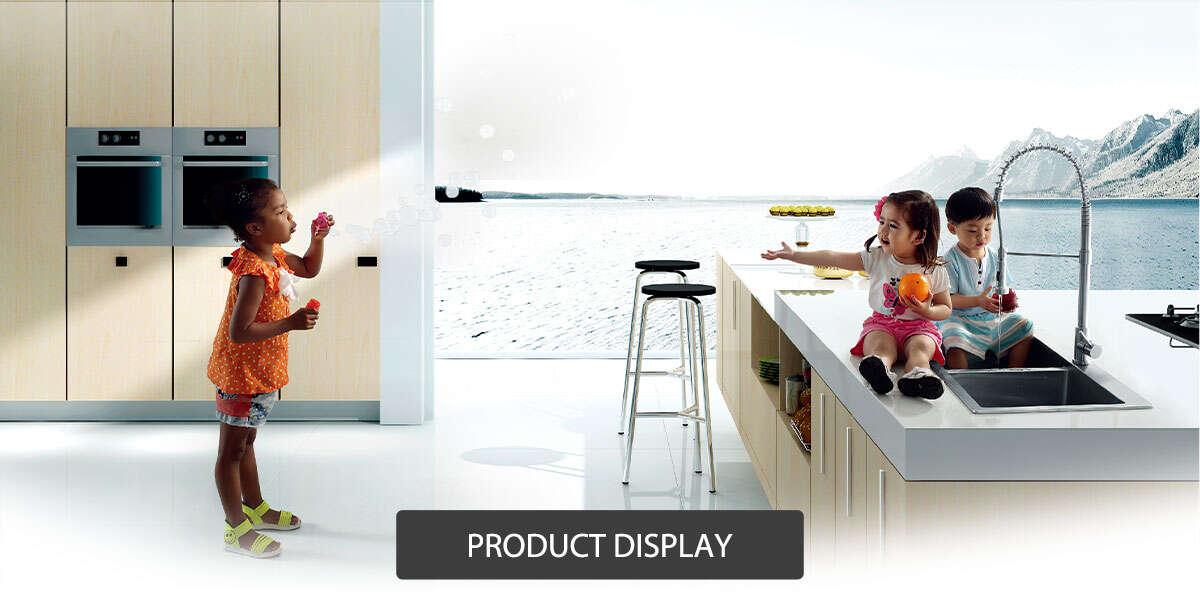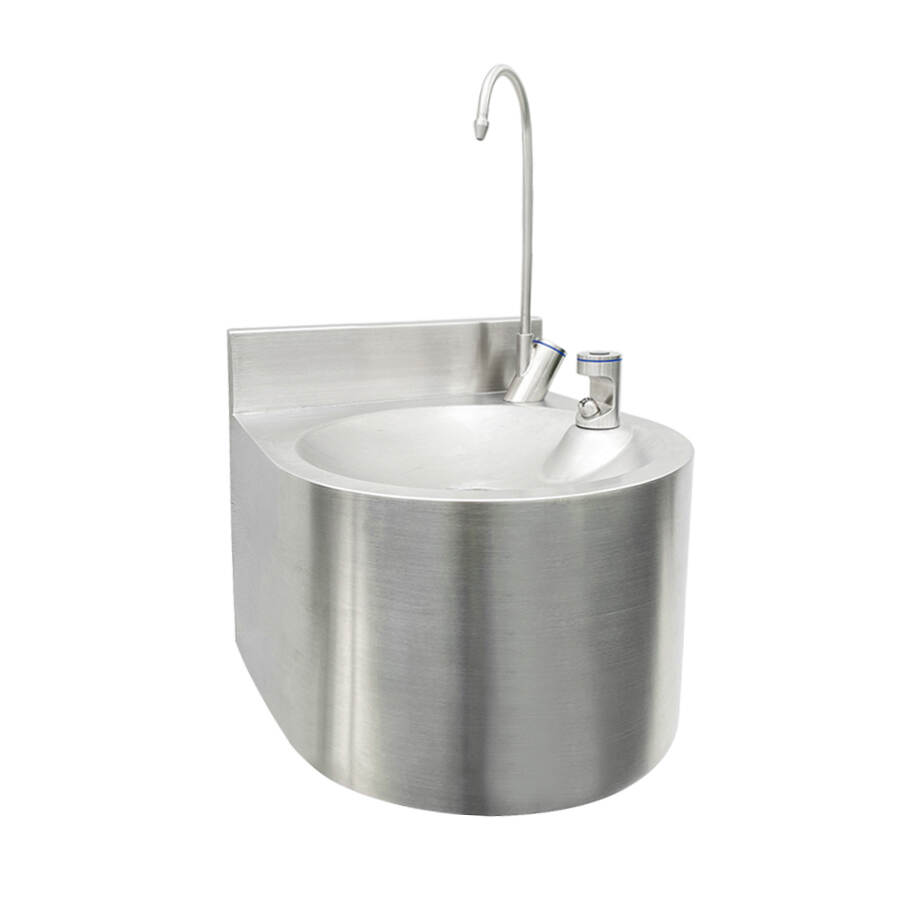 Our Lead-Free Faucet for Drinking Water Filtration Systems in Brushed Nickel is a stylish and functional addition to any kitchen. Made with high-quality materials, this faucet has been designed to provide you with safe and clean drinking water without compromising on style.
Product Introduction
Looking for an affordable home water filtration system? Look no further than our company in China. Our high-quality water filtration systems effectively filter tap water, providing you with clean and safe drinking water.
Our lead-free faucet adds an extra layer of protection, ensuring that your drinking water is free of harmful contaminants. Its durable and reliable design has been tried and tested, earning the trust of our customers.
Investing in a water filtration system not only improves the taste and quality of your drinking water but also promotes better overall health. Our systems are easy to install and maintain, making them an ideal choice for homeowners and contractors alike.
Choose our company in China for affordable and reliable home water filtration systems. Trust us to provide you and your family with clean and safe drinking water every day.
These drinking water faucets are for use with reverse osmosis (RO),under sink. Our luxury drinking water filter faucets come a range of styles and finishes, standard, air gap, and long reach types, and have a 1 year warranty. All of our faucets come with complete installation accessories: stem, rubber washer, lock washer, hex nut, installation manual with diagram, and all trim pieces.
Product Features:
Brushed Nickel Finish;
Compliant with the Lead Reduction Act;
Elegantly styled Euro faucet;
Quarter Turn Handle Lets You Control the Flow;
Composite Disc Valve Mechanism;
Higher Quality Than Standard Faucets with Rubber Washers.
The water filtration system is a good way to filter the drinking water in the faucet. This lead-free faucet(or pot filler faucet) provides you with additional protection, and its durable and reliable design is worthy of your trust. Through a simple click handle, the switching between filtered water and unfiltered water is fast and simple.
Features of Lead-Free Faucet For Drinking Water Filtration Systems, Brushed Nickel
Lead-free construction: The lead-free faucet for drinking water filtration systems is made of lead-free materials, ensuring that the water passing through it is safe for drinking.
Brushed nickel finish: The brushed nickel finish gives the brushed nickel faucet a sleek and modern look that complements any kitchen decor.
Easy installation: The lead-free faucet is designed for easy installation, with all the necessary hardware included in the package.
High-quality filtration: The brushed nickel faucet is compatible with most drinking water filtration systems, ensuring that the water you drink is free from impurities and contaminants.
Smooth operation: The faucet features a smooth and easy-to-use lever handle that allows you to control the flow of water with ease.
Durable construction: The faucet is made of high-quality materials that are designed to withstand the rigors of daily use, ensuring that it will last for years to come.
Easy maintenance: The faucet is easy to clean and maintain, with a simple wipe down with a damp cloth being all that is needed to keep it looking like new.
Water-saving design: The faucet is designed to be water-efficient, helping you to save on your water bills while still providing you with clean and safe drinking water.
Product introduction-affordable water filtration system
The design of this lead-free faucet looks like a standard single handle faucet, but in fact, it can automatically turn on and off the water flow by gently turning the wrist. This makes it ideal for families with children, the elderly, or anyone who can't bend down to wash their hands or pour wine. In addition, its Brushed Nickel finish looks fashionable in any bathroom.
Our lead-free drinking water faucet is an effective way to filter and purify drinking water. Just connect our faucet to any standard American faucet and turn on the faucet to easily obtain clean and safe drinking water. This convenient part can be used in many different types of filtration systems that require a 1 / 4-inch outside diameter threaded connection. Classic and elegant modern style makes this faucet an excellent accessory for your countertop or kitchen sink.
Product features-affordable water filtration system
Our faucets are made of lead-free high-quality brass, which is safe for all drinking water filtration systems. It has a smooth water outlet and a single hole handle to ensure ergonomic water flow and easy to grasp. This product is available in brushed nickel or chrome finish, so you can choose a product that complements your kitchen color scheme.
Lead free faucets are specially designed for drinking water filtration systems. It has an elegant Brushed Nickel finish, meets ADA standards, and the range from the water outlet to the faucet stem is 4 inches. The easy to clean design makes this faucet ideal for use with water filtration systems that require continuous maintenance and easy cleaning.
Product advantages-home water filtration system
The lead-free Brushed Nickel faucet is designed for drinking water filters and meets ADA standards, providing the smoothest operation. Modern appearance, suitable for any kitchen decoration. The faucet has a high arched outlet, a 15 inch elbow and an ergonomic handle, which is easy to grasp and easily turn on / off the water flow. The metal rod is lifted up or down to open the nozzle, making the operation simple. There are three different spray settings, so you can choose the one that best suits your needs. The faucet is equipped with an aerator to limit the flow through the faucet to reduce splash and improve the overall efficiency of water use.
Product material-mass water filtration systems
Lead free faucets are made of brass and provide a durable surface finish. This faucet has a solid structure and high surface quality, and will not emit too much glare (like some other models). The long water outlet provides enough reach distance, so the distance between users and the sink will not exceed the distance they need to use. Use this lead-free brass faucet in drinking water filtration system to avoid using faucets that may cause allergy or damage pipes due to corrosion.