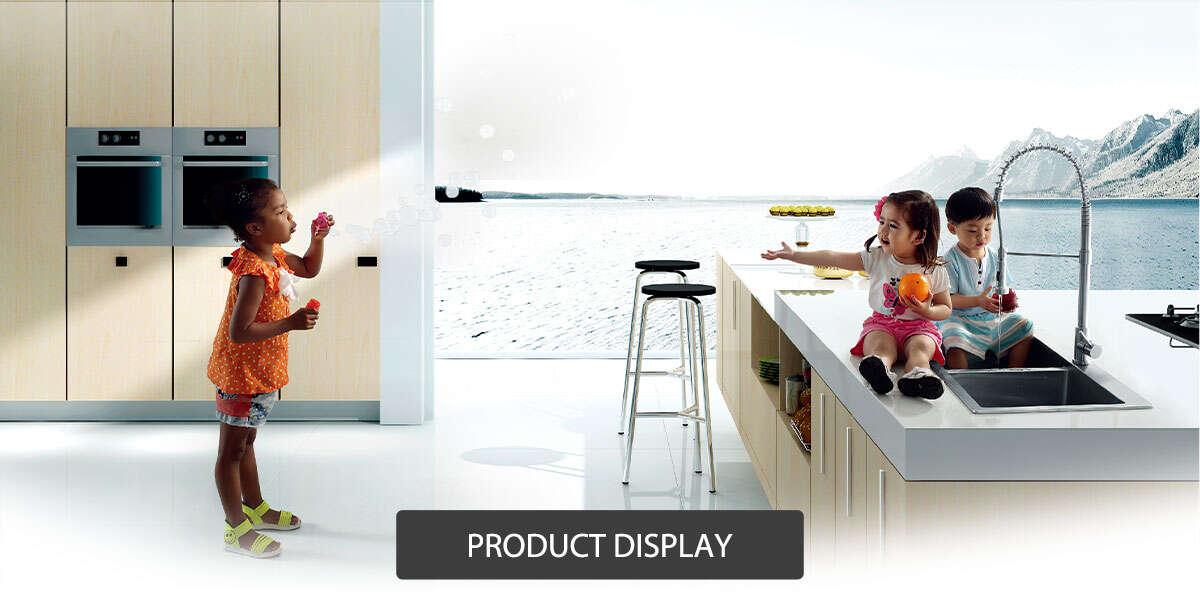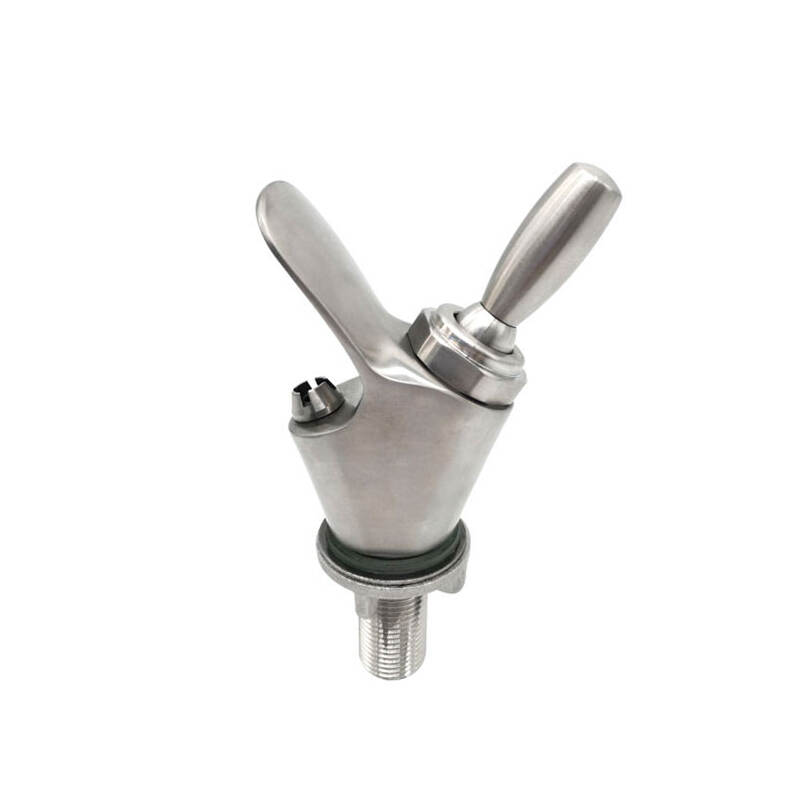 Our faucet is the perfect choice for household usage, as it meets your needs according to your actions. When you press it, it produces water for a certain time, ensuring that water is not wasted and our valuable resources are protected. Unlike automatic sensor faucets, our faucet is highly durable and less likely to break, providing you with long-lasting and reliable performance.
DURABLE MATERIAL:
It boasts a one-piece premium construction that complies with drinking water regulations, ensuring both durability and safety. The chrome finish not only adds a sleek and modern look to your bathroom but also protects against corrosion and rust, ensuring long-lasting performance.
PERFECT FLOW:
It is designed to ease the impact of water and prevent splashing by generating a stream of bubbles. Additionally, the strainer inside the faucet effectively filters out most impurities, ensuring that the water you use is clean and safe.
CUPC & NSF CERTIFIED WATER SUPPLY HOSES:
Our faucet is made from high-quality materials, including a SUS 304 stainless steel braided exterior and PEX inner tubing that is safe for drinking water. The faucet also features standard 9/16-24 UNEF connectors, making it easy to connect with your stop valves.
DURABLE & RELIABLE:
To ensure that our faucets are of the highest quality, each one undergoes rigorous testing. We conduct both water and air tests to ensure that there are no leaks, providing you with peace of mind and a reliable product.
EASY TO INSTALL:
It is specifically designed for single-hole basins, making installation quick and easy. With the included installation wrench, you can have your faucet up and running in just a few minutes. If you encounter any issues during installation, our team is always available to assist you. Simply contact us, and we will be happy to help you with any questions or concerns you may have.
PRODUCE SAFE WATER:
It features a double-layer filter that effectively blocks sand, sediment, and other particles from your water source. The antibacterial filter also prevents bacteria from breeding, ensuring that your drinking water is safe and clean. With a mineral adsorption surface area of over 100 feet, our faucet has a long service life, providing you with clean and healthy water for years to come.
Thermostatic mono pure water filtration systems kitchen basin mixer tap
New creative household faucet drinking water filter faucet purifier wiredrawing kitchen faucet is easy to install, use and clean. Kitchen faucets have a variety of ultra modern designs to choose from, which perfectly match your sink. This kitchen faucet is made of high-quality materials, which is durable and can be used for a long time. The long handle can be easily opened / closed without any problems. This filter can help you remove pollutants from your water and make your water cleaner. With this filter tap, the water tastes better and healthier!
Prevention of hazardous substances-Filtered kitchen tap
The product can prevent the entry of small particles, pollutants and bacteria in water, reduce water treatment and improve taste. After drinking, you will feel very comfortable and have a lot of oxygen! The pure health water purifier adopts advanced reverse osmosis technology to realize the effective separation of water molecules on the basis of water treatment. It can effectively remove bacteria in water, such as Escherichia coli, Lactobacillus, Shigella and other harmful bacteria, without damaging food nutrients; It can also remove a large number of harmful substances in tap water - calcium carbonate powder (CaCO3), magnesium carbonate powder (MgCO3), iron oxide powder (FeO), copper oxide powder (CuO), aluminum oxide powder (Al2O3), manganese dioxide powder (MnO2)
Household water purifier-Thermostatic mono basin mixer tap
Water purifier faucet is a household water purifier, which can automatically filter and purify water. It uses sand, ceramic and carbon filter media to treat water. Just turn on the tap and it will remove rust, chlorine and other harmful impurities in the water. After filling the hand sanitizer, take out the purified part under the faucet and add it to the hand sanitizer. Then fill it with cold water until it reaches the temperature you want.
Product introduction-Pure water filtration system
Household faucet drinking water filter faucet purifier wire drawing kitchen faucet, single hole kitchen sink faucet with pull-down spray, to meet your needs of washing dishes, vegetables and fruits. The water filter is easy to install and disassemble. Drinking water purifier Faucet: the design of double-layer filter layer effectively blocks sand, sediment and other particles in the water source. Antibacterial filter can prevent bacteria from breeding and make drinking water safer. The mineral adsorption surface area is more than 100 feet, and the service life is long. The water filter only needs to be cleaned once every three months, which greatly saves maintenance time and energy.
High quality products-Water filtration systems
Our new creative single hole household faucet drinking water filter faucet purifier wire drawing kitchen faucet is a high-quality product made of the highest quality components and materials. The water flow is 2.8l/min, which meets or exceeds the standard requirements after testing. This magical water filter faucet will help you better use kitchen and household faucets, because it can filter out impurities such as dirt, sediment and other chemicals that may make your water unsafe to drink, especially when you are breastfeeding or taking medicine
A good kitchen water filter can not only be used to purify drinking water, but also prevent the unpleasant smell and food residues produced by cooking from entering the water. The new single hole faucet easily handles a small amount of washing. You will feel comfortable drinking water with this kitchen faucet.