Some people say that life is chai, rice, oil, salt, soy sauce, vinegar and tea. The smoky kitchen carries the daily life, and now with the development of smart home, the kitchen has also ushered in an intelligent transformation.
In addition to the infrared sensing function, the automatic sensing faucet also has a greater free rotation function, which solves many pain points for users.
The automatic induction faucet has a unique shape, presenting a beautiful "U" shape, the surface is smooth and delicate in chrome plating, and the black silicone hose is soft and tough. The mirrored metal exterior looks very stylish.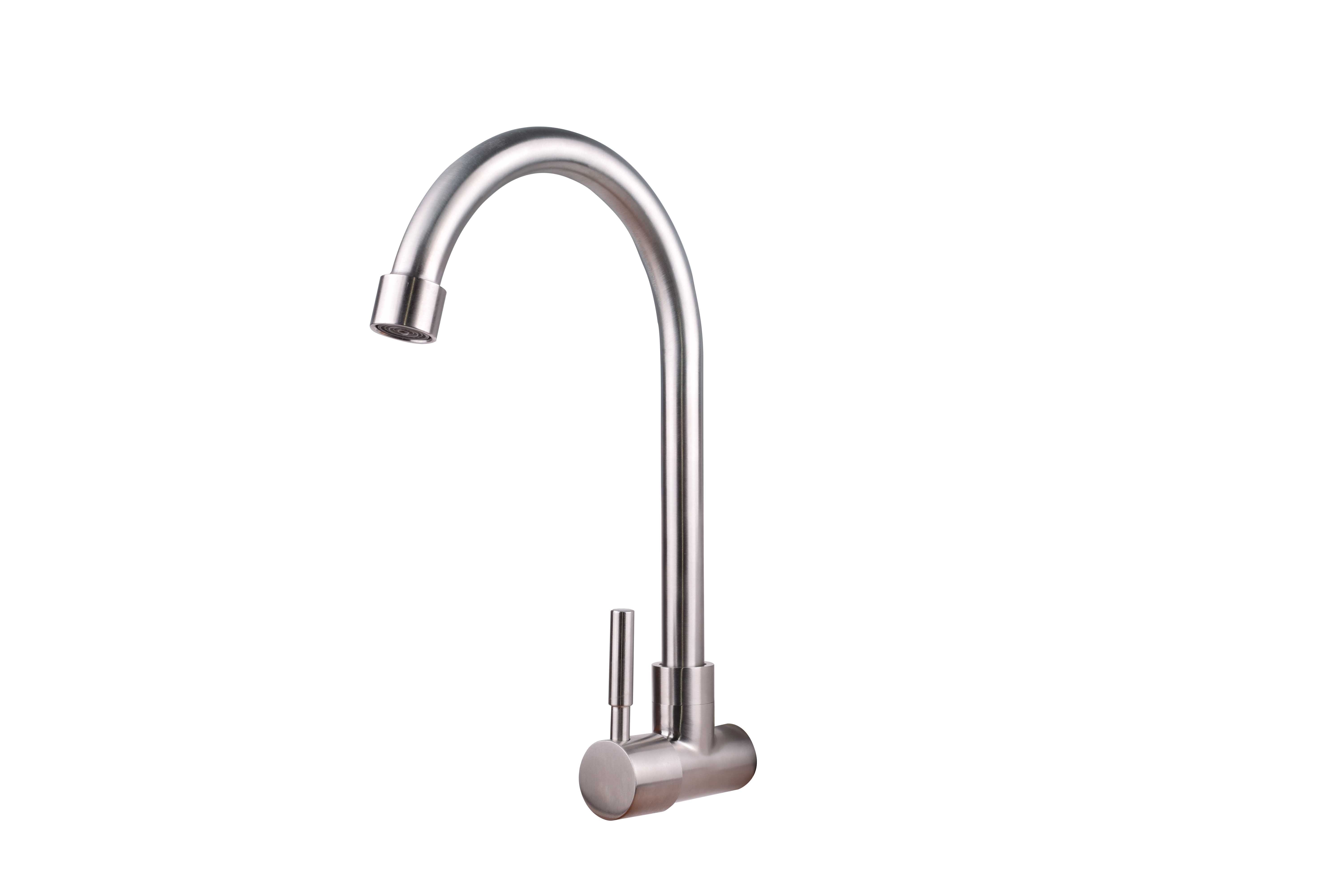 The main body of the faucet is made of metal, and the surface is electroplated, which is very smooth. Judging from the weight and appearance of the main body of the faucet, the workmanship is still very solid.
The opening and closing adjustment of the faucet handle is smooth, and the turning handle feels good. In the closed state, the gap between the faucet and the main body is very small, and there is basically no hygienic dead angle.
The biggest highlight of this automatic sensor faucet is the non-contact sensor water flow, with a quick response of 0.5s, you can switch the water flow by putting your hand into the U-shaped area of ​​the sensor faucet.
Hands covered with foam do not need to touch the faucet when washing dishes, just swipe gently on the sensing area, and the water will flow out, reducing the number of contact between stains and handles, making it clean and hygienic.
The moving range of the automatic sensor faucet can meet the daily water needs, and it is also very convenient to take and put. The limiter has a good magnetic effect.
The height of the sensing area from the table is 25cm, and the sensing angle is 45°, which is very in line with the natural habit of human beings to reach out.
The automatic sensor faucet can be used for daily water storage and hand washing; the shower water mode has stronger impact and can be used for daily cleaning of greasy tableware.
It is worth mentioning that the installation of the automatic induction faucet is a patented quick-installation component. It only needs to be pushed and twisted, and the faucet can be combined with the table within 10 seconds, and then the installed solenoid valve can be used. The installation aperture can be adapted to most family.
All in all, the automatic sensor faucet is a very modern kitchen technology. Induction water is convenient and hygienic.
As automatic sensor faucet manufacturers factories, automatic sensor faucet is a field that relies more on professional technology. You can contact us for more details when purchasing.