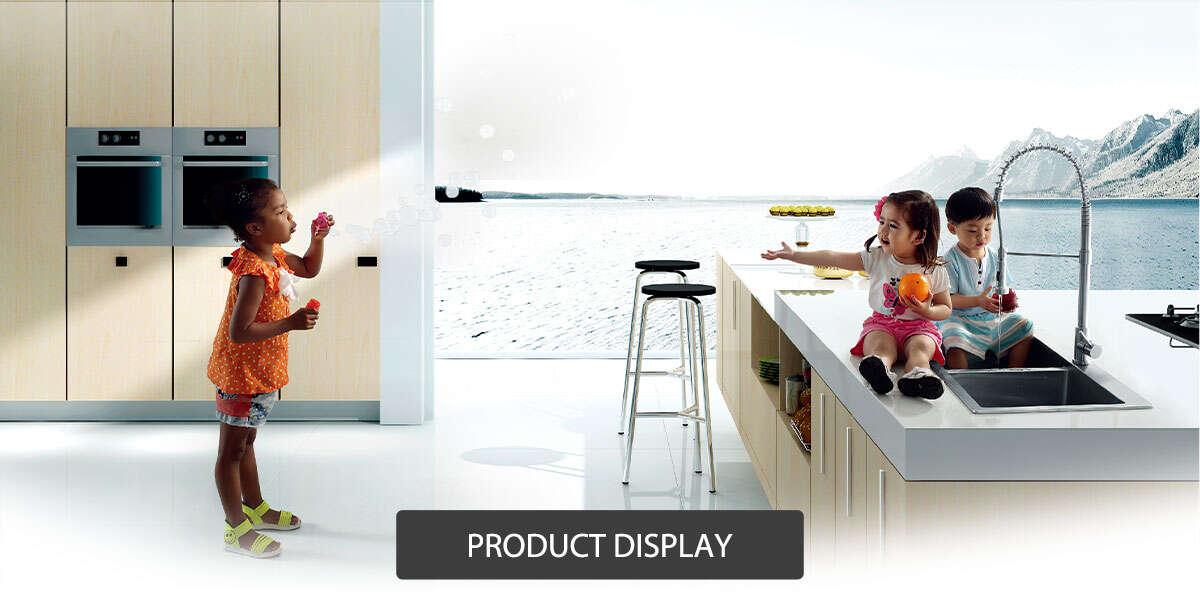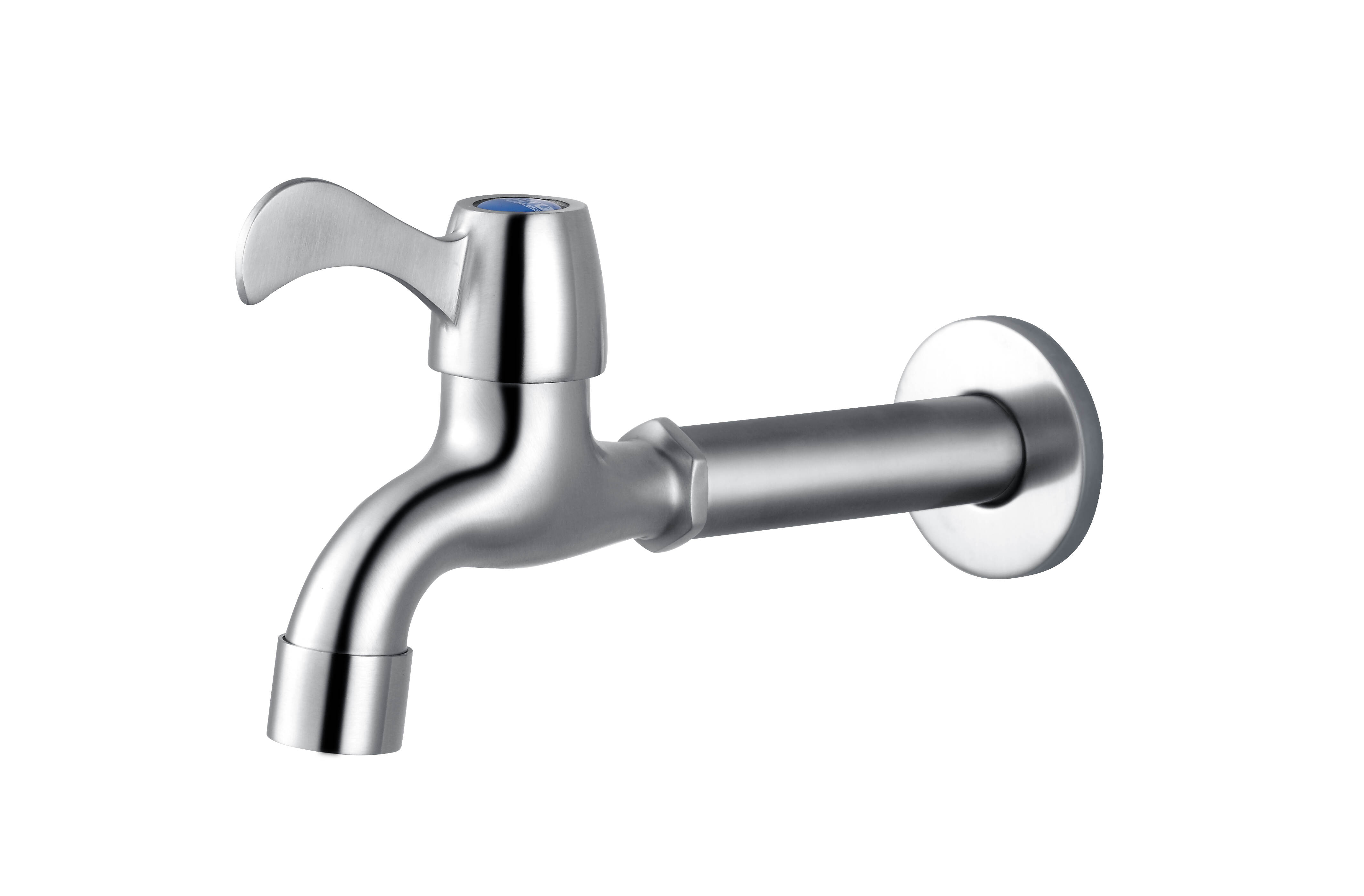 As the leading manufacturer in China, we take pride in producing high-quality wall-mounted bath brushed nickel shower faucet mixers. Faucets are an essential part of our daily lives, and even though they may seem small, they play a significant role in our daily routines. It's important to pay attention to maintenance to ensure that they last for years to come. Our faucets are designed to be durable and long-lasting, providing you with a reliable and stylish addition to your bathroom. Trust in our expertise and experience to provide you with the best quality faucets that will meet your needs and exceed your expectations.
Product Introduction(Wall Mounted Shower Mixer Manufacturer)
Looking to upgrade your bathroom with a sleek and modern shower faucet? Our wall mounted bath brushed nickel shower faucet might just be what you've been searching for.
Crafted with durable and high-quality materials, our brushed nickel faucet is designed to withstand the test of time while adding an elegant touch to your space. Its wall-mount design not only saves counter space, but also lends a sophisticated look that transforms any bathroom into a spa-like oasis.
Features of China's Sus 304 Wall Tap Brushed Wall Hanging Bathroom Faucet
Brushed Process: Our faucet features an anti-corrosion and anti-rust brushed process that enhances its wear-resistance and aesthetic appeal. With three layers of grinding and polishing, the faucet's brushed effect is long-lasting and scratch-resistant, ensuring a beautiful appearance for years to come.
Smooth Surface: Equipped with an anti-drip ceramic disc valve, our faucet provides a smooth feel and a long service life. The valve ensures that water flows evenly without leaks or drips, giving you a comfortable and convenient water experience.
Easy to Install: Our wall-mounted design makes installation easy and hassle-free. It is suitable for any location with a wall and is a great addition to any home. The simple and elegant design adds a touch of sophistication to your space.
Easy to Use: Our Cheap Price Garden faucet features a single handle design, making it easy to use and control. Simply turn the handle to the left to turn on the water and to the right to turn it off. The faucet is a single-temperature faucet, perfect for washing machines, kitchens, and gardens.
Easy to Clean: The surface of our Sus 304 Wall Tap Brushed Wall Hanging Bathroom faucet is brushed for a beautiful appearance, scratch-resistant, corrosion-resistant, and easy to clean. It provides a sleek look without the need for frequent maintenance, making it ideal for busy households.
Versatile Use: Suitable for any home kitchen environment, laundry room, or outdoor use, our faucet is versatile and functional. It can be used in washing machines, kitchens, and gardens, ensuring that water runs off quickly and efficiently.
Bathroom faucet maintenance skills-brushed nickel shower faucet
1.Ask experienced and qualified professionals to install. During installation, the bathroom faucet should try not to collide with hard objects, and do not leave cement, glue and other things on the surface, so as not to damage the gloss of the surface coating. If your bathroom faucet is used in a new house, because the water supply pipe network is newly paved, there must be sand and other impurities in the water. Before installation, pay attention to remove the sundries in the pipe, and drain the water for a long time until the water quality becomes clear before installing the bathroom faucet.
2.When opening and using, do not use too much force to cause human damage. Just turn it gently. Even the traditional bathroom faucet does not need to be screwed up with great strength.
3.The bathroom faucet surface should be wiped clean after normal use. Do not use the faucet handle as a handrail to support or use.
4.Under the condition that the water pressure is not less than 0.02MPa, after using for a period of time, if it is found that the water output decreases, or even the water heater stalls, cut off the cold and hot water flow, gently screw the water nozzle screen cover at the water outlet of the tap with a wrench, clean the impurities, and then carefully install it, which can generally recover as before.
5.The shower head metal hose of the bathtub faucet should be kept in a natural stretch state, and do not coil it on the bathroom faucet when not in use. At the same time, when using or not using, pay attention not to form a dead corner at the joint between the hose and the valve body, so as not to break or damage the hose.
Cleaning of bathroom faucet-wall mounted bath shower mixer
1.Clean the surface regularly- brushed nickel shower faucet
Reasonable use and regular cleaning of the bathroom faucet can prolong its service life and keep it bright as new. It is best to clean the surface of the bathroom faucet every other month. The stains on the surface can be washed away with clean water at ordinary times, and then wiped dry with a soft cloth. The appearance should be maintained and cleaned with car wax once a month to keep it bright.
2.Internal cleaning-wall mounted bath shower mixer
The surface cleaning is for beauty, and the internal cleaning is the most important factor affecting the service life. If the water volume of the bathroom faucet decreases or the water outlet forks, it means that the bubbler of the faucet is blocked. At this time, the bubbler should be removed, soaked in vinegar, cleaned with a small brush or other tools, and then reinstalled.
As a Wall Hanging Bathroom Faucet supplier, we understand the importance of providing customers with high-quality products. That's why we're excited to offer our stainless steel single handle washing machine faucet, which adds convenience and style to your home while prioritizing durability and eco-friendliness. Whether you're washing clothes, dishes, or watering plants, our faucet is the perfect choice for those who value quality and reliability.