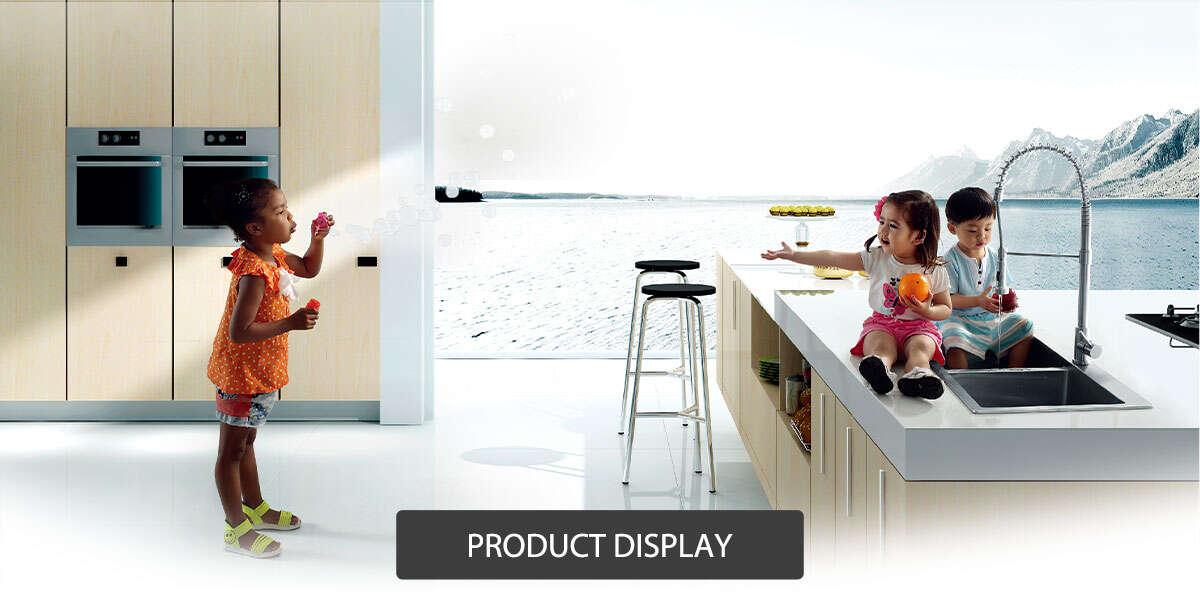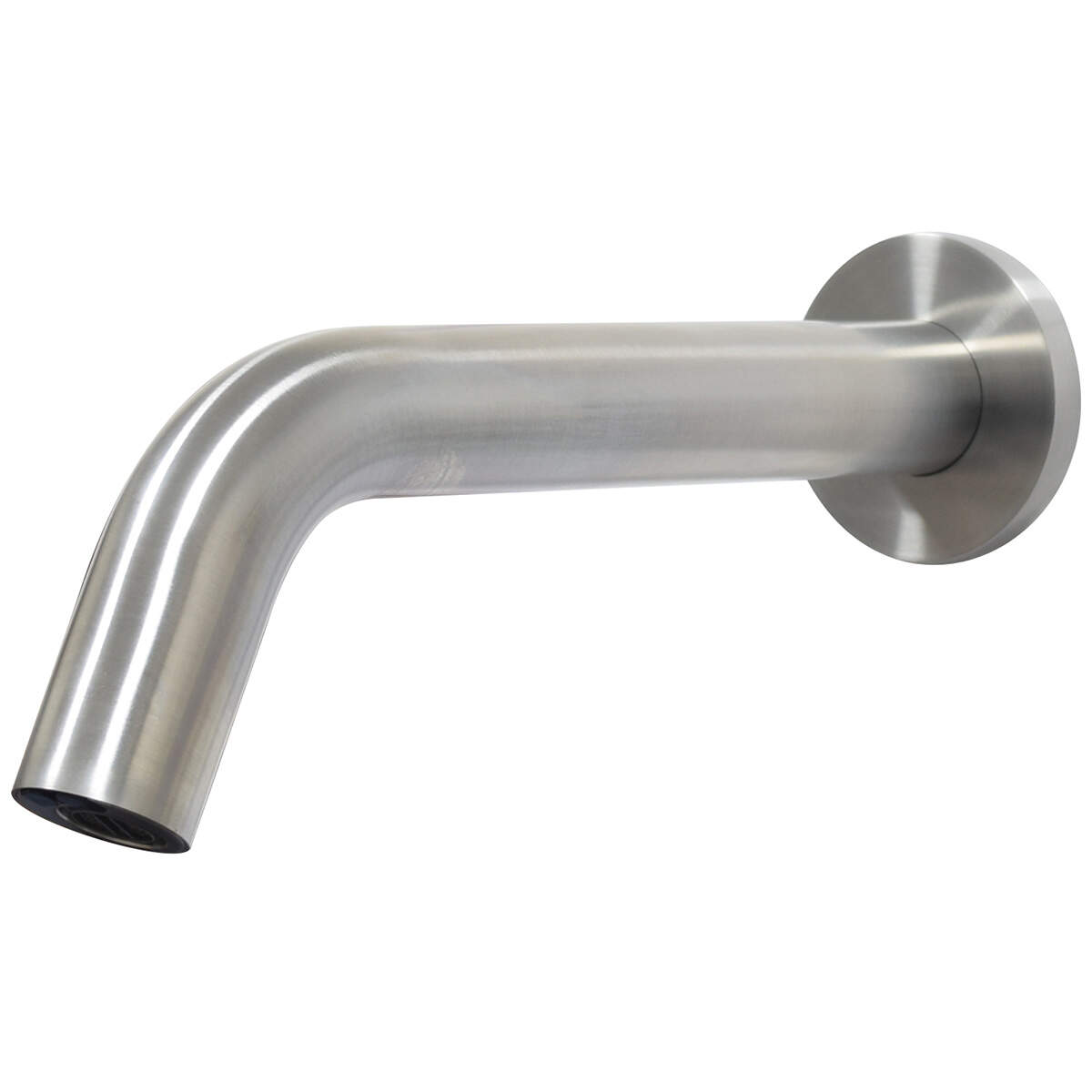 Our wall-mounted faucet combines modern luxury and advanced technology to maximize your space and provide a sophisticated and elegant look. With its state-of-the-art sensor technology, our faucet offers a touch-free experience that keeps your hands clean and free from bacteria. Our SENTO wall-mounted faucet is reliable and efficient, providing you with a long-lasting water source.
Product Description - Bath shower mixer manufacturers
Leak-Proof Design:
Our faucet is crafted with precision machining, ensuring that every part fits tightly and securely. The excellent spool parts further reduce the occurrence of annoying water leakage, effectively preventing water leakage and eliminating the need for frequent part replacements. The shower design is particularly noteworthy, providing you with a relaxing and enjoyable showering experience.
High Quality Brass:
Crafted from high-quality brass, our faucet ensures that your water remains clean and free from bacteria, providing you with a comfortable and hygienic washing experience.
Easy Installation:
Our bathroom faucet is designed with the consumer in mind, making it easy to install in your home with the right tools and ample research. We understand that home improvement projects should be hassle-free and cost-effective, which is why our faucet is the perfect choice for your bathroom renovation needs.
Support Strong Flow:
Our faucet delivers a strong and powerful water flow that provides a soothing massage for your body, stimulating each acupuncture point and eliminating fatigue. The suitable water pressure effectively washes away dirt and harmful substances from your body, leaving you feeling clean and refreshed.
Automatically Water-saving:
It is equipped with a highly sensitive sensor that ensures water flows only when needed, preventing unnecessary waste. The sensor reacts to your specific needs, providing a seamless and convenient experience. Once you move away from the sensor area, the water resource is automatically cut off, further reducing water waste and promoting sustainability.
Little Space:
Our faucet is designed to take up minimal space, making it ideal for those with small-scale rooms. It not only saves space but also helps keep your room neat and clean. The faucet can be easily hung on the wall, allowing you to keep the ground free for other items of your choice.
Easy to Keep Clean:
It will not occupy the space of the countertop, so there will be no sanitary corners, like keeping clean and easy to clean is definitely the heart of the clean lovers.
Beautiful Brushed Nickel Fixtures: Brushed nickel is one of the sleekest and most gorgeous fixtures out there. The contrast with colored or white tiles creates a lifting effect. Upgrade from plain stainless steel faucets to something more luxurious.
Sturdy Brass:
Brass is a premium material for your vanity that resists rust, dirt buildup and is certified. This lead-free brass is completely safe for prolonged exposure. We ensure our products pass all five required certifications to provide only the best products to our customers.
Great Pressure:
Water pressure and flow can make or break a faucet. These features are important to us, so we design the best products that provide high-performance luminaires at an affordable price. Strong enough to mix soaps, salts and body washes. Quick-fill luxury wall mount.
Easy Installation:
We make a consumer-friendly bathroom faucet for home installation. It takes the right tools and ample research, but our faucet fits perfectly. Home improvement projects are supposed to be easy and save you money. Trust our faucets to upgrade your tub fixtures.
How to install the wall mounted bath shower mixer
First, prepare the installation tools. Before installation, check whether the supporting parts are complete. Common faucet parts include: hoses, rubber gaskets, showers, water removal, kidnappers, decorative caps, etc.
Installation of single-hole basin china wall mounted shower mixer
When purchasing a single-lever basin faucet, you should pay attention to the diameter of the water outlet. Most of the water in the market is a hard pipe, so you should pay attention to the height of the water outlet, and 35 work points from the basin down is the most suitable. When installing, a special angle valve must be selected, and the angle valve must be fixed with the hot and cold water pipes of the wall. When you find that there is a distance between the angle valve and the water pipe on the wall mounted bath shower mixer, buy a special extension pipe to connect it. Remember, you must not use other water pipes to connect, because if the water pressure is high, it is easy to fall off, leak water, and cause losses to you. If the water inlet pipe is too long and exceeds the water outlet pipe, you can cut off the part according to your needs. If the angle is not suitable, you can bend it to the position you need according to your needs. Remember: Do not bend hard to 90 degrees or more. When installing the basin to drain, please don't forget to buy the small interface of the faucet (the faucet is shorted). Don't forget to flush the pipes buried in the wall before you install.
Installation of shower and china wall mounted bathtub shower mixer(wall-mounted)
After you buy a shower, bathtub, and wall-mounted faucet, you can choose the appropriate height to bury the water pipe. The distance between the hot and cold water pipes must reach 15 cm. Before installation, you must not forget to flush the water pipe, so as not to cause damage to the faucet due to excessive water quality.
Concealed shower and bathtub wall mounted shower mixer: After purchasing a concealed faucet, the valve core of the faucet should be pre-buried in the wall. Be sure to pay attention to the thickness of the bathroom wall before pre-embedding. If the wall is too thin, the valve core will not be able to be embedded. Do not remove the plastic protective cover of the valve core during pre-embedding, so as not to damage the valve core by cement and other chores during pre-embedding. In addition, when pre-embedding the valve core, you should also pay attention to the up and down, left and right directions of the valve core, so as to avoid the wrong valve core. If the size of the wall-mounted wall mounted bath shower mixer deviates when the water inlet pipe is pre-buried, an adjustable crutch can be used to calibrate the position.
Installation of thermostatic wall mounted bath shower mixer
Before installing the thermostatic faucet, please check whether the water pipe is hot on the left and cold on the right. Remember not to install the hot and cold water pipes incorrectly, so as to avoid the faucet not working properly. Gas and solar water heaters cannot use thermostatic faucets because the water pressure is too low. Please do not forget to install the hot and cold water filter when installing the thermostatic faucet.
4.Installation of single-hole kitchen faucet
It is required to be stable, because the kitchen faucet is used frequently, and it is moved around easily, so it is easy to loosen, so the lock nut must be tightened. There are some faucets on the market that are fixed with a screw pipe and a larger nut. This kind of stabilization effect is very good. If the problem of water removal and pulling can be solved, it will be a popular trend in the future.