When it comes to home decor, every detail matters, right down to the faucets. Sento, a renowned stainless steel faucets factory, brings you a range of exquisite and functional designs that can transform your bathroom or kitchen. In this blog post, we will explore the key features and benefits of Sento stainless steel faucets, and how they can elevate your lifestyle.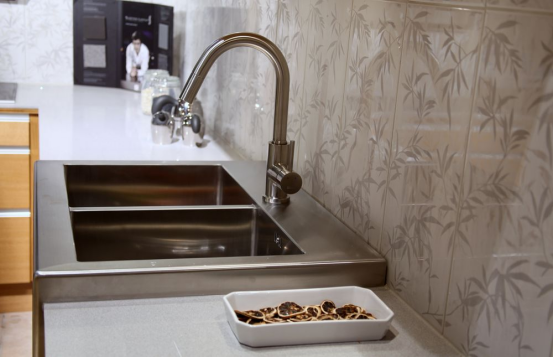 Superior Durability and Quality:
Sento stainless steel faucets are crafted with precision and built to last. The use of high-quality stainless steel ensures resistance to corrosion, tarnish, and scratches, making them exceptionally durable. With these faucets, you can rest assured that your investment will stand the test of time, maintaining its pristine appearance even after years of use.
Sleek and Modern Designs:
One of the standout features of Sento faucets is their sleek and modern designs. From minimalistic styles to more intricate models, Sento offers a wide range of options to match any aesthetic preference. Whether you prefer a contemporary look or a traditional feel, you can find the perfect faucet to complement your overall decor.
Advanced Technology:
Sento understands the importance of convenience and functionality in everyday life. The faucets are equipped with advanced technology such as ceramic disc cartridges, providing seamless operation and preventing leaks. Additionally, some models feature innovative touchless activation, promoting hygiene and reducing the spread of germs. These state-of-the-art features make Sento stainless steel faucets a wise choice for any household.
Easy Installation and Maintenance:
Installing a Sento stainless steel faucet is hassle-free, thanks to the easy-to-follow instructions and included mounting hardware. With their simple design, these faucets are also easy to clean and maintain. Just a quick wipe with a soft cloth is all it takes to keep them looking as good as new. Say goodbye to the tedious task of scrubbing and polishing, and enjoy more time for the things that truly matter.
Conclusion
In conclusion, Sento Stainless Steel Faucets are the epitome of style, durability, and functionality. With their superior quality, sleek designs, advanced technology, and easy installation, these faucets are a perfect addition to any home decor. Elevate your space and enhance your lifestyle with Sento, the trusted stainless steel faucets factory.
So why wait? Choose Sento Stainless Steel Faucets and experience the allure for yourself. Trust the expertise of a leading stainless steel faucets factory and transform your home into a haven of elegance and functionality. Upgrade your faucets, upgrade your life.