Industrial aesthetics have become incredibly popular in the field of interior design. Industrial bar faucets, with their unique blend of rugged charm and modern functionality, have become a sought-after choice for homeowners and businesses alike. This blog explores the features, benefits, and design possibilities of industrial bar faucets, showcasing their ability to elevate any bar or kitchen space.


What is an Industrial Bar Faucet?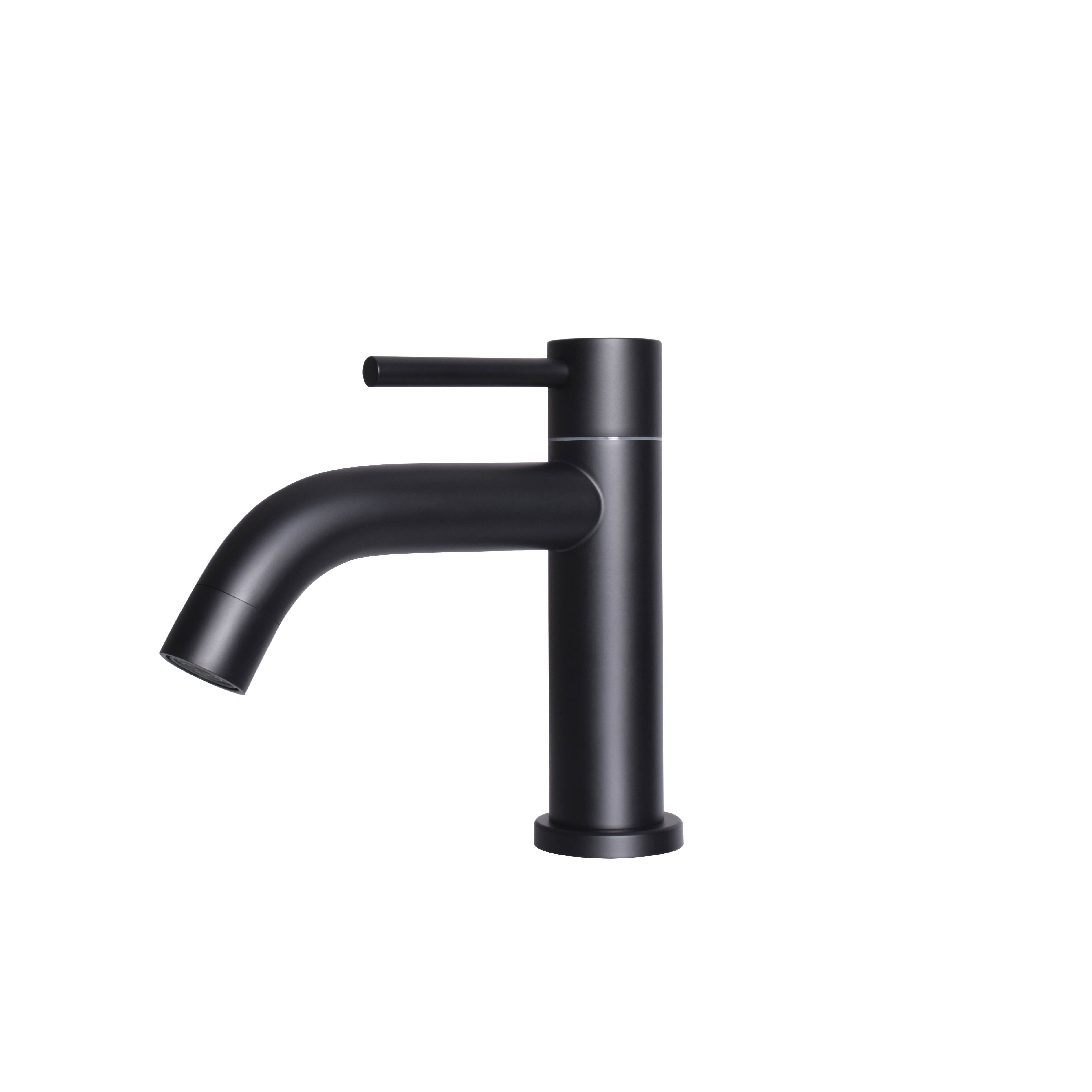 1.1 Defining Industrial Style:

Industrial style draws inspiration from old factories and warehouses, characterized by raw materials, exposed pipes, and a utilitarian appeal.

1.2 Characteristics of Industrial Bar Faucets:

Industrial bar faucets embody the essence of industrial design, featuring sturdy construction, high-arc spouts, and a single-handle operation for convenience.

The Allure of Industrial Design:

2.1 Embracing Raw Materials:

Industrial bar faucets often incorporate raw materials like stainless steel, brass, and copper, adding a touch of authenticity and ruggedness to the space.

2.2 Exposed Pipes and Metal Finishes:

The exposed pipes and metal finishes of industrial bar faucets create a visually striking focal point, adding an industrial edge to any bar or kitchen.

Key Features of Industrial Bar Faucets:

3.1 Sturdy Construction for Durability:

Industrial bar faucets are built to withstand heavy use, ensuring long-lasting durability even in high-traffic areas.

3.2 High-Arc Spout for Easy Access:

The high-arc spout of industrial bar faucets provides ample clearance, making it easier to fill tall glasses and containers.

3.3 Single-Handle Operation for Convenience:

With a single-handle operation, industrial bar faucets offer effortless control of water flow and temperature, enhancing user convenience.

Industrial Bar Faucet Finishes:

4.1 Brushed Nickel for a Sleek Look:

Brushed nickel finishes on industrial bar faucets create a sleek and modern appearance, blending well with contemporary design styles.

4.2 Matte Black for a Bold Statement:

Matte black finishes exude a bold and dramatic vibe, adding a touch of sophistication and contrast to industrial-inspired spaces.

4.3 Antique Brass for Vintage Appeal:

For those seeking a vintage or retro aesthetic, antique brass finishes on industrial bar faucets provide a warm and nostalgic charm.

Versatile Design Options:

5.1 Industrial Bar Faucets for Home Bars:

Industrial bar faucets are perfect for home bars, creating a trendy and inviting atmosphere for entertaining guests.

5.2 Industrial-Inspired Kitchens:

Incorporating industrial bar faucets into kitchen designs adds a unique and stylish touch, complementing exposed brick walls and open shelving.

5.3 Industrial Faucets in Commercial Spaces:

Industrial bar faucets are also ideal for commercial spaces such as restaurants and cafes, enhancing the overall ambiance and design theme.

Functionality and Performance:

6.1 Pull-Down Sprayer for Enhanced Utility:

Some industrial bar faucets feature a pull-down sprayer, providing added versatility for rinsing dishes and filling large pots.

6.2 Dual Spray Modes for Versatility:

Dual spray modes, such as aerated and powerful spray, offer flexibility in water flow, catering to various cleaning and rinsing needs.

6.3 Easy Maintenance and Cleaning:

Industrial bar faucets are designed for easy maintenance, with features like smooth surfaces and removable aerators, ensuring hassle-free cleaning and upkeep.

Pairing Industrial Bar Faucets with Other Fixtures:

7.1 Industrial Bar Faucets and Stainless Steel Sinks:

Pairing industrial bar faucets with stainless steel sinks creates a cohesive and harmonious look, enhancing the overall industrial aesthetic.

7.2 Industrial Faucets and Exposed Brick Walls:

The combination of industrial bar faucets and exposed brick walls creates a captivating contrast, adding depth and character to the space.

7.3 Industrial Bar Faucets and Edison Bulb Lighting:

Completing the industrial look, pairing industrial bar faucets with Edison bulb lighting fixtures adds a vintage touch and warm ambiance.

Installation Considerations:

8.1 Single-Hole vs. Three-Hole Installation:

Consider the installation requirements of industrial bar faucets, whether they require a single-hole or three-hole installation, to ensure compatibility with your existing setup.

8.2 Deck Plate Options for Seamless Integration:

Deck plate options are available for industrial bar faucets, allowing for seamless integration into countertops with existing three-hole configurations.

8.3 Professional Installation for Optimal Results:

To ensure proper installation and optimal performance, it is recommended to hire a professional plumber for installing industrial bar faucets.

Industrial Bar Faucets: A Timeless Trend:

9.1 Enduring Appeal of Industrial Design:

Industrial design has stood the test of time, remaining a popular choice for its unique blend of style and functionality.

9.2 Longevity and Investment Value:

Investing in an industrial bar faucet not only enhances the aesthetics of your space but also adds value to your property, making it a worthwhile long-term investment.


Conclusion:

Industrial bar faucets offer a perfect blend of style and functionality, making them a popular choice for homeowners and businesses seeking a unique and rugged aesthetic. With their sturdy construction, high-arc spouts, and convenient single-handle operation, these faucets provide both durability and ease of use. Available in various finishes, they can effortlessly complement any design scheme. Whether for home bars, kitchens, or commercial spaces, industrial bar faucets add a touch of character and sophistication. Embrace the timeless trend of industrial design and elevate your space with an industrial bar faucet that combines style and functionality flawlessly.