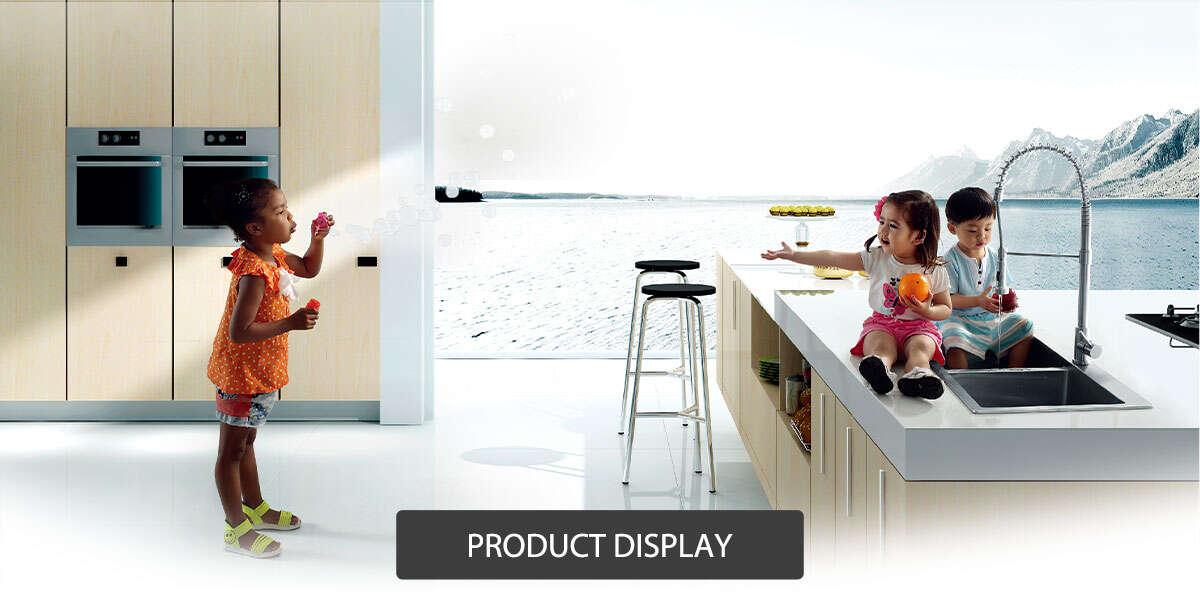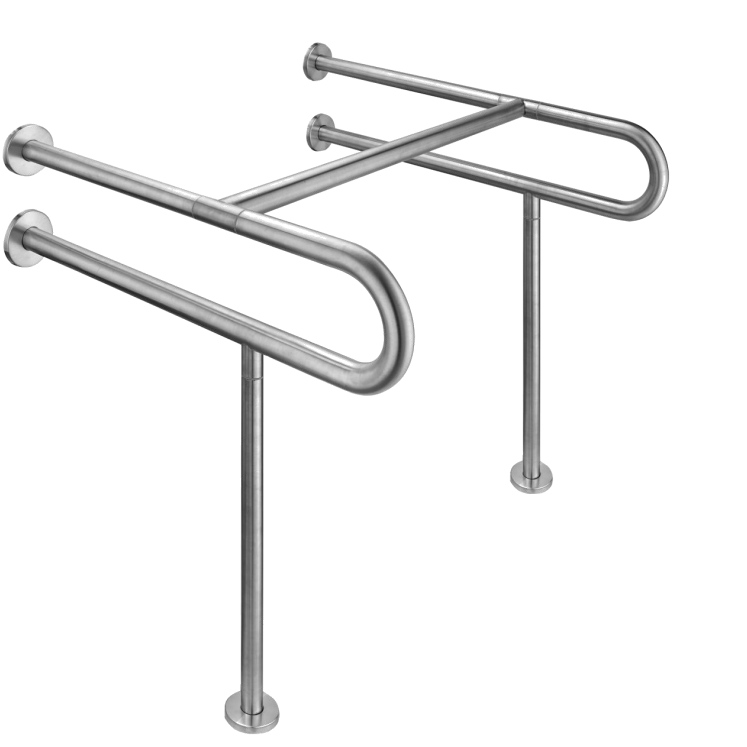 We are the best manufacturer supplier of outdoor decorative handicap grab bars stainless steel 316 handrails.Stainless steel stair handrails are made of stainless steel as the main material. Stainless steel is of better quality and more durable than wood.
Product Introduction - Stainless Steel 316 Handrails Manufacturer
Our Stainless Steel Handicap Ramp Handrails are the perfect mix of beauty, durability and functionality. Made from high-quality stainless steel 316, these grab bars are specially designed to withstand harsh outdoor conditions and resist rust and corrosion.
The sleek and modern design of our grab bars makes them an attractive addition to any outdoor space. Whether it's a residential or commercial setting, our handrails will provide the necessary support for individuals with disabilities or mobility issues while also adding a touch of elegance to the surroundings.
Easy to install and maintain, our outdoor decorative handicap grab bars come in a variety of sizes and finishes, allowing you to choose the perfect fit for your specific needs. With a sturdy construction and ergonomic design, our handrails are built to last and provide dependable support and assistance for years to come.
Investing in our outdoor decorative handicap grab bars is a smart choice for any property owner seeking to enhance safety and accessibility for their guests or loved ones. Upgrade your outdoor area today and experience the peace of mind that comes with knowing you're providing a secure and stylish environment for everyone.
Features of Outdoor Stainless Steel Handicap Ramp Handrail
Durable Material: The handrail is made of stainless steel, which is a durable and long-lasting material that can withstand harsh weather conditions.
Slip-resistant: The handrail is designed with a slip-resistant surface to provide a secure grip for users, especially those with mobility issues.
Easy to Install: The handrail is easy to install and can be mounted on any surface, including concrete, wood, and metal.
ADA Compliant: The handrail is compliant with the Americans with Disabilities Act (ADA) guidelines, making it suitable for use in public spaces.
Corrosion-resistant: Stainless steel is resistant to corrosion, making it ideal for outdoor use where it is exposed to moisture and other elements.
Stylish Design: The handrail has a sleek and modern design that complements any outdoor space.
Customizable: The handrail can be customized to fit the specific needs of the user, including length, height, and shape.
Low Maintenance: Stainless steel requires minimal maintenance, making it a cost-effective option for outdoor handrails.
Applications of Outdoor Stainless Steel Handicap Ramp Handrail
The Handrail For Outdoor Steps Stainless Steel Handicap Ramp Handrails have various applications, some of which are:
In Residential Areas: The Handrails can be used in homes where the outdoor steps require an additional support system for people with disabilities, limited mobility or elderly people.
In Public Buildings: These handrails can be installed in front of public buildings like schools, hospitals, malls, museums, theatres, parks and other types of public spaces to provide accessibility for people with disabilities and facilitate their movement.
In Commercial Settings: The Handrails can also be used in commercial settings like restaurants, hotels, banks, offices and other types of businesses that have outdoor steps or ramps so that everyone can easily access them.
In Industrial Settings: Industrial settings like factories, warehouses, docks, and other such areas often need handicap ramp handrails to make it easier for employees with special needs to move around safely and perform their jobs efficiently.
High Quality Handicap Barrier: Made of stainless steel, this handrail is strong and durable, and the handrail side bars can support up to 440 lbs.
Practical Home Care: Medical safety toilet grab bars specially designed for the elderly, pregnant women, the elderly, the disabled, people with reduced mobility after surgery, to prevent them from slipping or falling.
Excellent Bathroom Toilet Support: The T-barrier grab bar mounts to the wall and floor design to help users maintain their balance in the bathroom.
EASY To Install :You can install this toilet grab bar in a short time according to the instructions. If you are looking for a bathroom safety grab bar with legs, we recommend this handle.
Applicable space: Barrier-free facilities or family toilets in public places such as toilets, hospitals, nursing homes, welfare homes, activity centers for the disabled, hotels, etc.
Stainless steel 316 handrails(swimming pool handrails) are made of stainless steel as the main material. Stainless steel is of better quality and more durable than wood. As an environmentally friendly product, stainless steel 316 handrails has strong pollution resistance, acid resistance, corrosion resistance, wear resistance and no radioactivity. The surface is not easily contaminated by dust and is easy to wipe. Compared with white-coated cement railings and rough stone railings, it has good self-cleaning performance.
The surface of thedecorative handicap grab bars can be treated with sanding, mirror polishing, chrome plating, titanium plating, etc. The overall design is simple and elegant. It doesn't rust. The surface is bright, clean and bright, and with the construction of shopping malls, parks and other public places, it shows the super modern sense, fashion sense and durability of stainless steel material.
A good stainless steel handrail is not only smooth, not easy to rust, but also very strong. Moreover, the fastening accessories are equivalent to the joints of the stairs and are an important part of the connection of the stair treads.
What are the types of outdoor decorative handicap grab stainless steel 316 handrails bars?
There are many types of stainless steel with different properties. It has gradually formed several categories in the development process. According to the structure, it is divided into four categories: martensitic stainless steel (including precipitation hardening stainless steel), ferritic stainless steel, austenitic stainless steel, and austenitic plus ferritic duplex stainless steel;
According to the main chemical components in the steel or some characteristic elements in the steel, it is divided into chromium stainless steel, chromium-nickel stainless steel, chromium-nickel-molybdenum stainless steel, low-carbon stainless steel, high-molybdenum stainless steel, high-purity stainless steel, etc.;
According to the performance characteristics and uses of steel, it is divided into nitric acid-resistant stainless steel, sulfuric acid-resistant stainless steel, pitting corrosion-resistant stainless steel, stress corrosion-resistant stainless steel, high-strength stainless steel, etc.; Cutting stainless steel, superplastic stainless steel, etc.
At present, the commonly used classification method is to classify according to the structural characteristics of steel and the characteristics of the chemical composition of steel, as well as the combination of the two. Generally divided into martensitic stainless steel, ferritic stainless steel, austenitic stainless steel, duplex stainless steel, precipitation hardening stainless steel, etc., or divided into two categories: chromium stainless steel and nickel stainless steel.
The commonly used models of stainless steel are: 201, 202, 304, 316, 316 and 317 stainless steel (see below for the properties of 317 stainless steel), which are molybdenum-containing stainless steels. The molybdenum content in 317 stainless steel is slightly higher than that in 316 stainless steel. Due to the molybdenum in the steel, the overall performance of this steel is better than that of 310 and 304 stainless steel. Under high-temperature conditions, when the concentration of sulfuric acid is lower than 15% and higher than 85%, 316 Stainless steel has a wide range of uses.
316 stainless steel also has good resistance to chloride corrosion, so it is often used in marine environments. The maximum carbon content of 316L stainless steel is 0.03, which can be used for applications that cannot be annealed after welding and requires maximum corrosion resistance. The corrosion resistance and corrosion resistance are better than 304 stainless steel, and it has good corrosion resistance in the production process of pulp and paper. And 316 stainless steel is also resistant to corrosion in marine and corrosive industrial atmospheres. Heat resistance in interrupted use below 1600 degrees and continuous use below 1700 degrees, 316 stainless steel has good oxidation resistance. In the range of 800-1575 degrees, it is best not to use 316 stainless steel continuously, but when 316 stainless steel is used continuously outside this temperature range, the stainless steel has good heat resistance. The carbide precipitation resistance of 316L stainless steel is better than that of 316 stainless steel, and the above temperature range can be used.