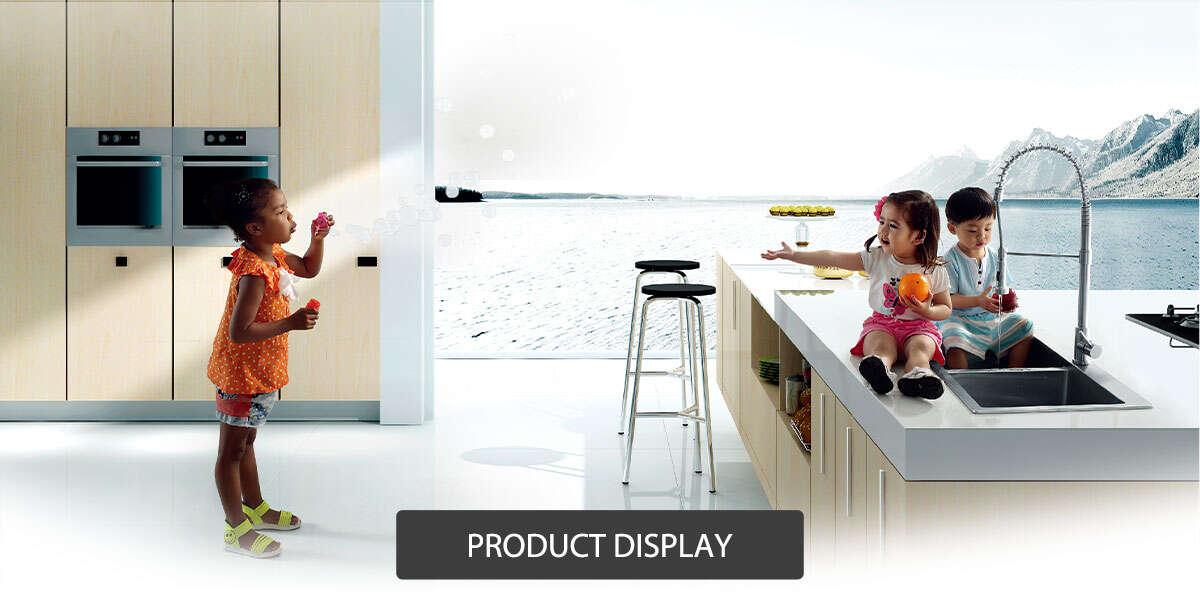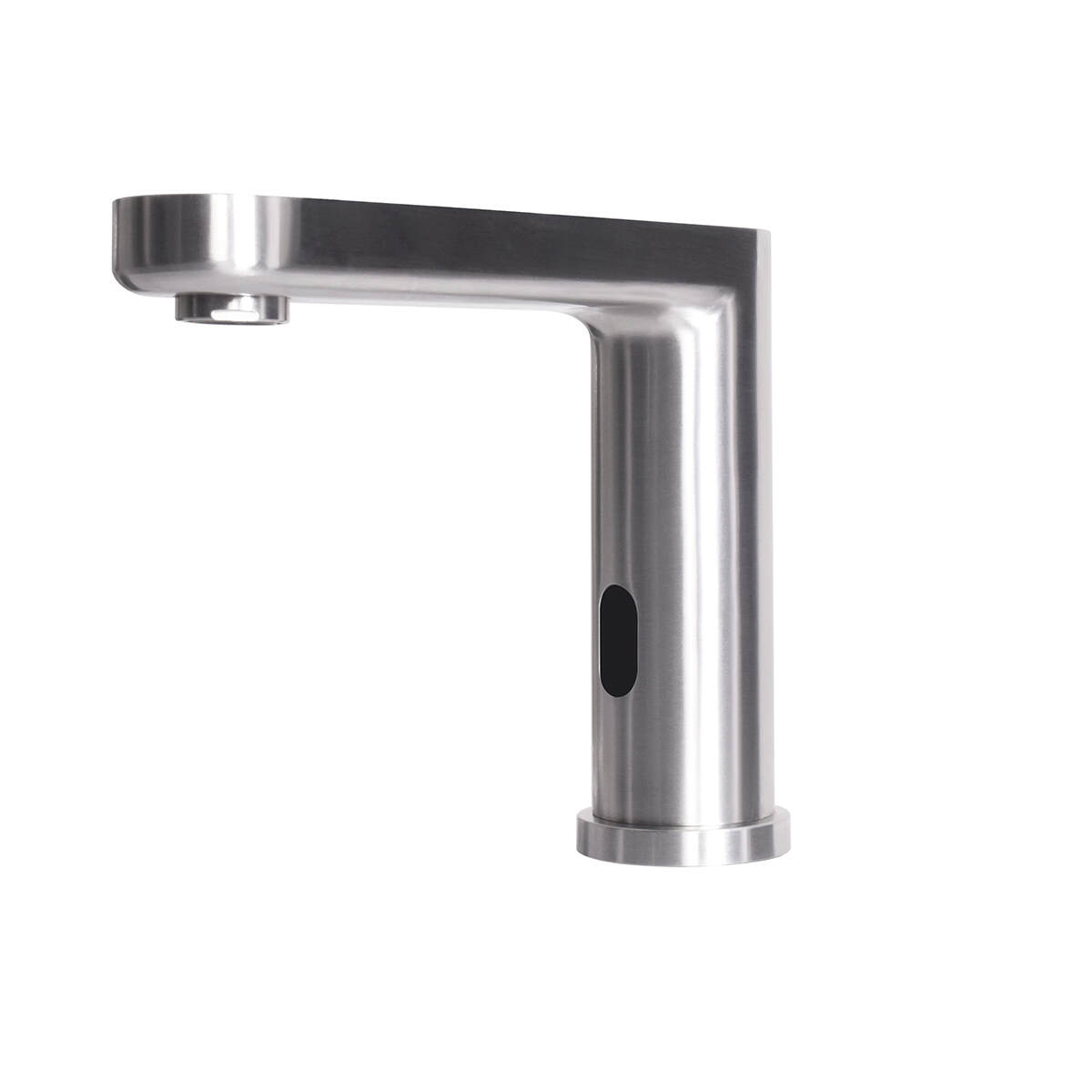 Product Introduction - Industrial Style Stainless Steel Kitchen Faucet Factory
As the top supplier of low flow rate industrial stainless steel kitchen sink taps, we offer high-quality products for sale. Our stainless steel faucets are popular due to their beautiful appearance and affordable price. With a sleek and modern design, they enhance any kitchen's aesthetic. Our taps conserve water and reduce bills with a low flow rate. Made from durable stainless steel, they are reliable for any industrial kitchen. Trust us to provide the best quality taps that meet your requirements and exceed expectations.
There are many types of faucets, and stainless steel faucets are also the most selected type among many faucets. Its beautiful appearance, affordable price, and long service life make it a favorite of many consumers. But while the advantages exist, there are often disadvantages, so what are the specific advantages and disadvantages of stainless steel faucets?
Introducing our Hot Selling Water Saving Faucet, the perfect solution for commercial sink installations in restaurants, kitchens, laundry rooms, and more. This high-quality mixer tap is made from durable stainless steel and designed with water-saving technology to reduce water consumption without sacrificing performance.
Featuring easy-to-use handles and a sleek, modern design, this faucet will add style and functionality to any commercial space. Its versatile design makes it suitable for both utility sinks and kitchen sinks, making it a practical choice for any business owner. With its sturdy construction and efficient water-saving technology, this faucet is built to withstand heavy daily use and provide reliable service for years to come.
Features of Stainless Steel Mixer Tap
Water-saving technology reduces water consumption without sacrificing performance, making it environmentally friendly and cost-effective for businesses.
Durable stainless steel construction ensures longevity and withstands heavy daily use, making it a reliable addition to any commercial sink.
Sleek, modern design with easy-to-use handles adds style and functionality to any kitchen or workspace, enhancing the overall aesthetic of the business.
Suitable for both utility sinks and kitchen sinks, making it a versatile choice for any business owner looking to upgrade their commercial sink setup.
ECO-FRIENDLY, ENERGY EFFICIENT: The faucet's water-saving technology makes it an efficient and eco-friendly option for businesses looking to reduce their environmental impact and save on water bills.
CORROSION RESISTANT: Made with corrosion-resistant materials that prevent rust and mineral buildup, ensuring long-lasting durability and maintaining the faucet's clean appearance.
EASY TO INSTALL AND CLEAN: The simple installation process and easy-to-clean surface make this faucet a practical choice for busy business owners.
Advantages of industrial stainless steel kitchen tap
Easy care-basin taps
Compared with kitchen and sanitary equipment made of other materials, faucets made of stainless steel are easier to clean and maintain. The performance of stainless steel materials is stable, and it is not easy to react with acid and alkali substances. As long as the faucet can be used reasonably, its service life can be greatly extended. , many friends will consider stainless steel products for the kitchen and sanitary equipment.
Beautiful appearance-sink taps
The gloss of stainless steel faucets is very good, which can fully reflect the concept of quality home furnishing. At the same time, the inspection of stainless steel materials is strict, and the system is perfect. Many stainless steel faucets have won many awards for their excellent quality and far exceeding the inspection standards of the same industry. Consumer praise.
Cost-effective-low flow rate kitchen tap
Compared with other materials, the price of stainless steel faucets will be more affordable, because stainless steel materials are more popular now, and their market prices will be more stable when supply and demand maintain a certain balance. Stainless steel faucets are durable and cost-effective and are very popular.
High fit-industrial stainless steel kitchen tap
An obvious feature of the stainless steel faucet is that it can make the design of the faucet feel more smooth and natural, and it can also cooperate better with other different equipment, suitable for a variety of home design styles, and the stainless steel faucet will not react with the ions in the water.
Disadvantages of stainless steel faucets
production complex-low flow rate kitchen tap
Stainless steel faucets need to go through many complex steps in the production process, and some of these steps are not mature in terms of manufacturing skills. Only a few manufacturers can produce them, so you must look for them when purchasing. production brand.
Internal corrosion-industrial stainless steel kitchen tap
In our daily life, our tap water is disinfected with chlorine gas, and these isotopic chemical elements often corrode our faucets from the inside.
Maintenance Tips
Squeeze a little toothpaste on the stainless steel faucet, and then gently brush with a toothbrush. After rinsing with water, use a discarded old stocking to polish it, and then use orange peel to hit the metal surface again (because orange peel contains Fruit acid that can maintain stainless steel jewelry) to make it bright as new.

Rub it with flour, then rinse the flour with water, and wipe it with a soft cloth, it will be as bright as new. Now some stainless steel faucets will rust permanently. In this case, we can use potato peels to remove rust spots.

Use the peeled potato skin and fleshy side, repeatedly scrub the surface of the stainless steel faucet, and then wash it with clean water.

If you don't have potatoes, you can also use white radish skin. The same method of scrubbing stainless steel faucets can also achieve the same rust-removal effect.
Precautions for the use of stainless steel faucets
1. During installation, we need to avoid direct impact or collision with hard objects, and do not put cement, glue, and other viscous substances on its surface, so as not to damage the gloss of the coating on the surface of the faucet. If the stainless steel faucet is to be used in a newly built house, there may be sand and gravel impurities in the water. Before installation, we must remove the debris in the water pipe, and drain the water until the water quality becomes clear before continuing to install the stainless steel faucet.
2. Usually, when we use it, we should turn it on and off lightly, and we should not use too much force. We only need to gently twist the faucet to use it according to its opening direction. After use, we should wipe the surface of the stainless steel faucet smoothly to avoid rust on the surface and affecting its gloss. If the water pressure of other faucets is normal, and the water from one faucet is not smooth, then we need to remove the mesh cover at the water outlet of the faucet and then clean it. Generally, it can be restored to its original state.
FAQ
Q: What is the material of this faucet?
A: The faucet is made of stainless steel, which makes it durable and resistant to corrosion.
Q: Is this faucet suitable for commercial use?
A: Yes, this faucet is designed for commercial use in places such as restaurants, hotels, and laundromats.
Q: Does this faucet have a water-saving feature?
A: Yes, this faucet is designed with a water-saving feature that helps reduce water usage and lower water bills.