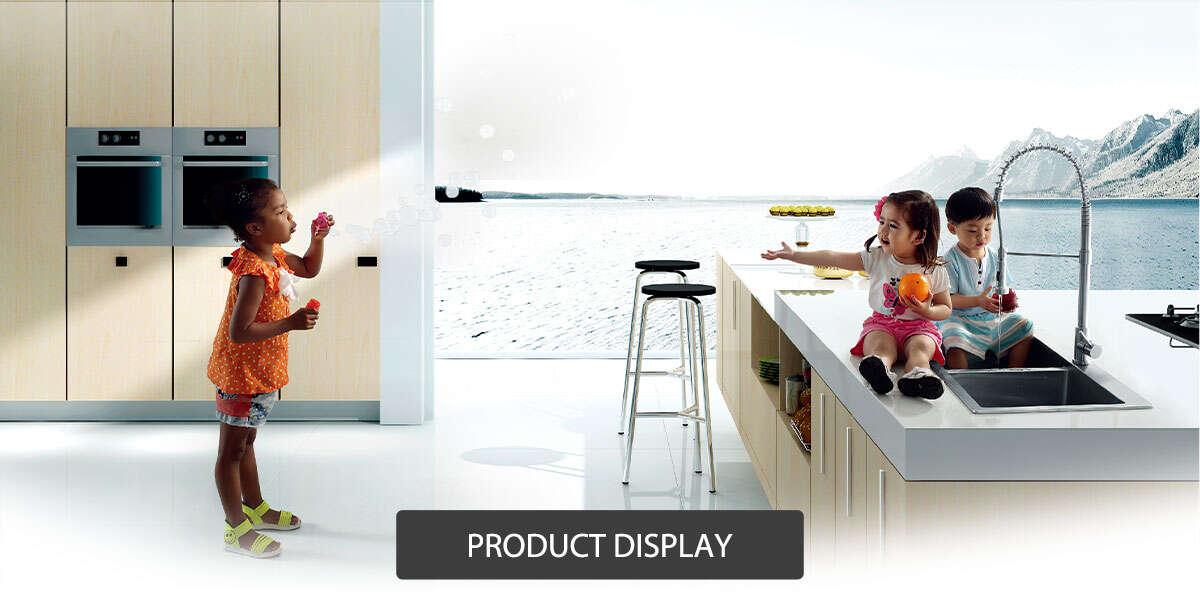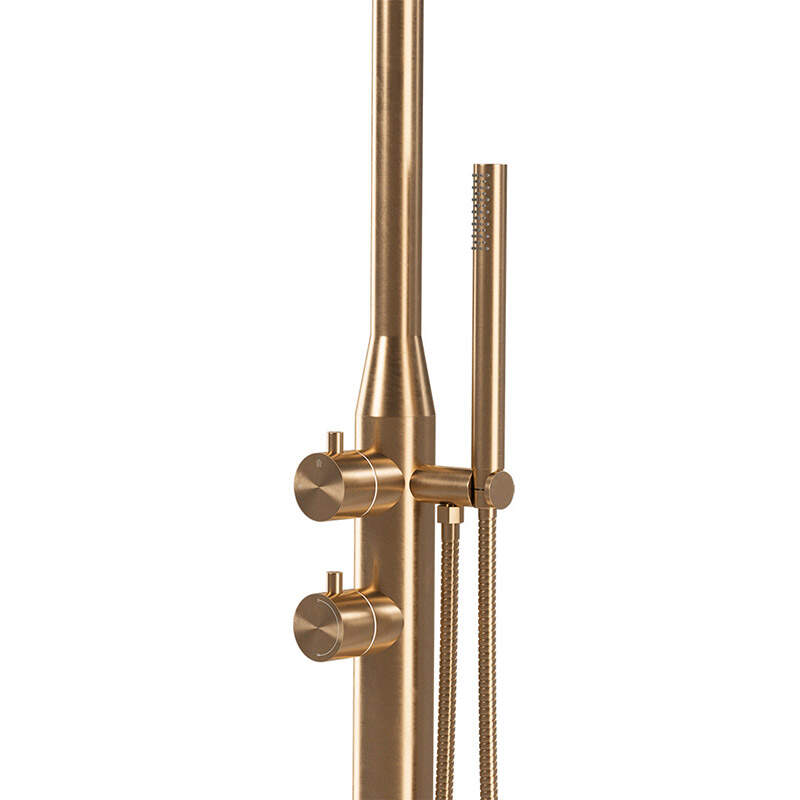 We are the leading factory supplier of high-end thermostatic fixed shower panel systems for wholesale. Our 316 Deluxe outdoor swimming pool shower panel features a stunning copper design, making it a luxurious addition to any outdoor space.
Product Introduction
Introducing our Thermostatic Fixed Shower Sheet Panel System, the perfect solution for a luxurious and comfortable shower experience. This shower panel system is designed to provide you with precise control over water temperature and pressure, ensuring a relaxing and enjoyable shower every time.
Crafted with high-quality materials, this shower panel features a sleek and modern design that complements any bathroom decor. The thermostatic control valve ensures that you always have your desired water temperature, while the fixed showerhead and hand-held shower wand offer versatility to customize your shower experience.
This shower panel system offers an adjustable slide bar and knob, allowing you to adjust the height and angle of the showerhead for optimal comfort. The easy-to-use controls make it simple to switch between showerheads, providing you with complete control over your shower environment.
Features of Watermark Sus 316 Luxury Outdoor Swimming Pool Shower Panel Copper Designs
1) Good quality and design
Watermark sus 316 Stainless Steel Outdoor Shower panel with copper design. Watermarks are products of polished, straight and square shower panels. The patented ultra-thin design is designed to flow without bending or pressure fluctuations during use. The watermark design is practical and elegant. Each panel has the highest quality color matching anodized surface treatment, which meets the FTC requirements in residential applications and commercial buildings.
2) Simple installation
Watermark sus 316 luxury outdoor swimming pool shower is an ideal choice to enhance the enjoyment of outdoor swimming experience. It is decorated with beautiful copper design, giving it an elegant look and feel, and it complements any garden. This stylish shower panel requires little maintenance. You can easily install it by hanging pre drilled holes on the wall, or you can choose to use silicone glue for connection.
3) Long service life and firm material.
The watermark 316 Deluxe outdoor swimming pool shower panel is designed with copper to add style and luxury to any area. This durable shower plate is made of high-quality stainless steel, which can prevent rust, depression and fading. The weatherability design will last for several years without affecting the integrity of its framework.
4) High cost performance
This outdoor shower panel is the perfect accessory for a swimming pool or spa. It has a high-quality design, is easy to install, and does not require any pipes. The copper finish brings a luxurious appearance to your outdoor space, and the affordable price is affordable for any homeowner or pool owner. Watermark sus 316 Deluxe outdoor swimming pool shower panel copper design is a wall mounted outdoor shower panel designed for year-round use. Watermark sus 316 Deluxe outdoor swimming pool shower panel copper design provides you with a high-end luxury appearance without high-end price tag, and the range is suitable for all budgets.
5) Humanized function
Don't waste time waiting for hot water to reach your shower. With the copper design of watermark sus 316 Deluxe outdoor swimming pool shower panel, you can enjoy the luxury of extremely pleasant bathtub without installation. It has a 5-inch arm, which can provide enough water to ensure that you have enough space to enjoy the luxurious shower. Watermark sus 316 Deluxe outdoor swimming pool shower panel copper design provides high-performance spray and temperature stability.
Company strength
We are a world-class manufacturer of stainless steel faucets and the founder of stainless steel faucets in China. Our products include stainless steel faucet, stainless steel shower, stainless steel sink, stainless steel kitchen pendant, stainless steel floor drain, etc. Shower panels and stainless steel bathroom cabinets. The products are sold to nearly 90 countries and regions, and are widely used in villas, high-end communities, commercial office buildings and public places. It is the only enterprise in China that has passed seven international certifications, including Kiwa in the Netherlands, water standards in Australia, SGS in the United States, UPC in Europe, en-817 in Denmark, VA in Denmark, and wars test of Hong Kong water supplies department.