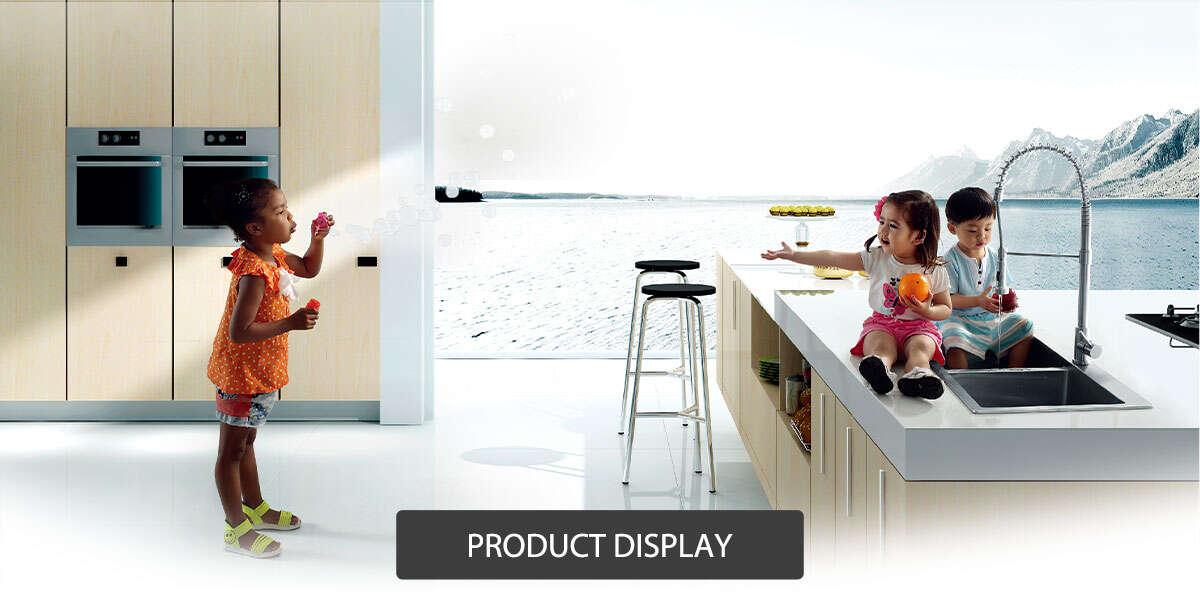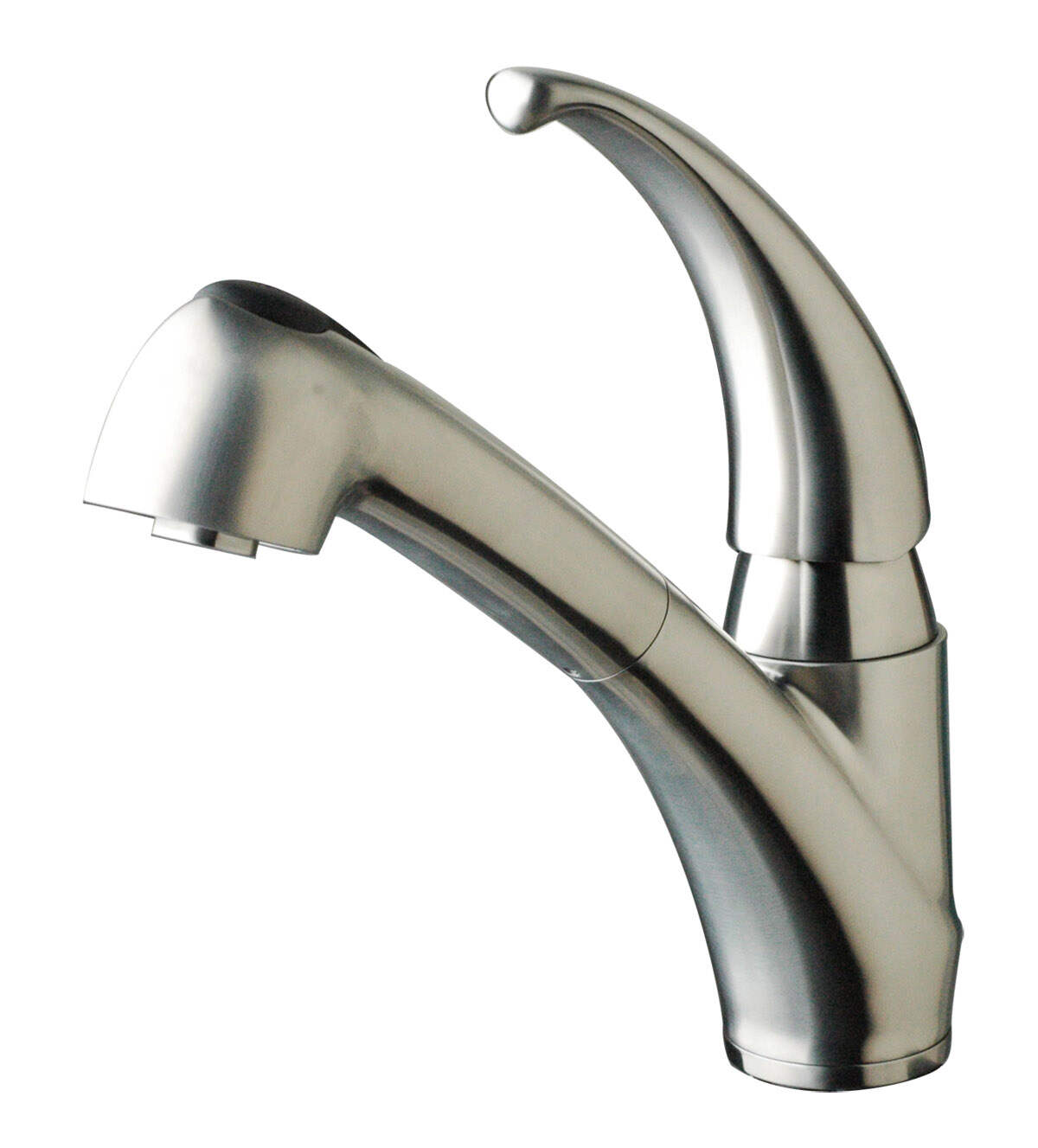 Introducing our cheap, restaurant-style stainless steel kitchen sink faucets equipped with a convenient pull-out spray feature for effortless watering of flowers and other household tasks. Experience ample water flow while adding a touch of elegance to your space with the exquisite design and superior performance of this faucet - a true eye-catcher that will impress your entire household.
Product Introduction
Introducing our Sento 316 Watermark Designs Stainless Steel Lead Free Healthy Kitchen Faucet with Pull Out. This premium quality kitchen faucet is designed to provide a healthy and safe water supply for your home. Made from high-grade stainless steel, it is durable, corrosion-resistant, and easy to clean.
The lead-free construction ensures that the water you use for cooking and drinking is free from harmful contaminants. The pull-out feature allows for easy cleaning of dishes and utensils, while the single handle design makes it easy to adjust the water temperature and flow.
Features of Sento 316 Watermark Designs Stainless Steel Lead Free Healthy Kitchen Faucet With Pull Out
Made of high-quality stainless steel: This faucet is made from premium-grade stainless steel that is strong, corrosion-resistant and durable. Stainless steel is also easy to clean and maintain, making it a great material for kitchen faucets.
100% lead-free: This faucet is designed to be completely lead-free, ensuring that no harmful toxins or chemicals will leach into your water supply. This is important for promoting a healthy living environment for you and your family.
Sleek and modern design: The Sento 316 faucet features a sleek and modern design that adds an elegant touch to any kitchen decor. Its stylish appearance complements both traditional and contemporary kitchen styles.
Pull-out spray feature: The pull-out spray feature of this faucet provides easy control over water flow and enables efficient cleaning of dishes, utensils, and sink areas. This feature is convenient for washing large pots and pans and for cleaning hard-to-reach corners of the sink.
Watermark certification: This faucet is Watermark certified, which ensures that it meets strict safety and efficiency standards set by Australian authorities. This certification guarantees that the faucet will perform well and that it will last for many years to come.
Single lever handle: This faucet has a single lever handle that allows for effortless water temperature and pressure adjustment. This makes it simple to find the perfect water temperature and pressure for your needs.
Easy installation process: The Sento 316 Watermark Designs Stainless Steel Lead Free Healthy Kitchen Faucet With Pull Out is easy to install with standard US plumbing connections. This means that you can quickly replace your old faucet with this one and enjoy its many benefits right away.
Features of Sento 316 Watermark Designs Stainless Steel Pull Out Kitchen Sink Tap Faucets
【Safe and Healthy Material】Shunli kitchen sink faucet is made of food grade lead-free 316 stainless steel. Permanent anti-rust material ensures clean and safe water.
【Dual Function Sprayer】The kitchen faucet with sprayer has 2 water outlet modes: aerating stream and powerful spray. Fill with running water and spray for powerful flushing. The practical sink faucet meets your different washing requirements and makes washing easier.
【Single Handle Kitchen Sink Faucet】The kitchen faucet with pull down sprayer is equipped with a single handle, easy to operate and control hot and cold water and water flow. The faucet can be rotated 180° for a wide range of cleaning. The single ram handle is integrated in the design for easy control of water temperature and flow.
【Stainless Steel Faucet】This commercial kitchen faucet features a fine brushed stainless steel finish that resists water stains and fingerprints. Daily cleaning is just a wipe away.
【Easy to Install】This practical sink faucet is suitable for 1-3 hole installation. The kitchen sink faucet comes with a pull down hose and 2 quick connect hoses for easy installation without the help of a plumber.
1) Protective coating
Whether at home or in the office, the kitchen faucet is an important part of your day. The Sento 316 stainless steel pull-out kitchen faucet is coated with a high-quality coating to make it look great and protect the surface from scratching, chipping and corrosion. It has a durable metal surface, which can add elegance to any kitchen; The kitchen faucet is made of stainless steel and lead-free, which will enhance the beauty of your kitchen. The pull-out spray allows you to easily fill the flowerpot while enjoying sufficient water flow. The exquisite design and performance of this faucet attract your family just like your eyes.
2) Primary material
This innovative and dynamic kitchen faucet will definitely become the topic of your kitchen. The vibrant watermark design is permanently embedded in solid metal, creating incredible depth and longevity. The faucet is made of high-quality ceramic valve disc and has an innovative spring free design, which can prevent any kink or corrosion of the internal metal spring. With its 360 degree rotating nozzle, you can easily reach every corner of the kitchen sink.
3) Strong and durable
Sento 316 is a kitchen faucet specially designed for those who pursue elegance. This faucet has 3 bathrooms, allowing you to experience the visual effect of water when spraying water. It is also equipped with ergonomic handles, which can provide greater flexibility and control for your kitchen. The faucet adopts high-quality structure, which can not only ensure durability and toughness, but also prevent collision, scratching and cracking. There is no need to worry that the steel will rust and fracture soon.
Hazards of choosing lead materials
When the lead content in the body exceeds a certain level, it will cause harm to health, which is commonly referred to as "lead harm". Excessive lead will damage the nervous system, hematopoietic system and reproductive system, do more harm to children, and may affect their growth and intellectual development. The old faucet is made of copper. Most of these faucets are made of brass or bronze, and the lead content of copper and copper faucet castings is 4% - 8%. If used for a long time, metal substances such as lead may be released into the water. Drinking water with high lead content will cause lead damage, which will not only affect the intellectual development of drinkers, but also seriously affect the health of children. Serious lead pollution often endangers human reproductive ability, renal function and nervous system.
Company strength
We are a world-class manufacturer of stainless steel faucets and the founder of stainless steel faucets in China. Our products include stainless steel faucet, stainless steel shower, stainless steel sink, stainless steel kitchen pendant, stainless steel floor drain, etc. Shower panels and stainless steel bathroom cabinets. The products are sold to nearly 90 countries and regions, and are widely used in villas, high-end communities, commercial office buildings and public places. It is the only enterprise in China that has passed seven international certifications, including Kiwa in the Netherlands, water standards in Australia, SGS in the United States, UPC in Europe, en-817 in Denmark, VA in Denmark, and wars test of Hong Kong water affairs department.