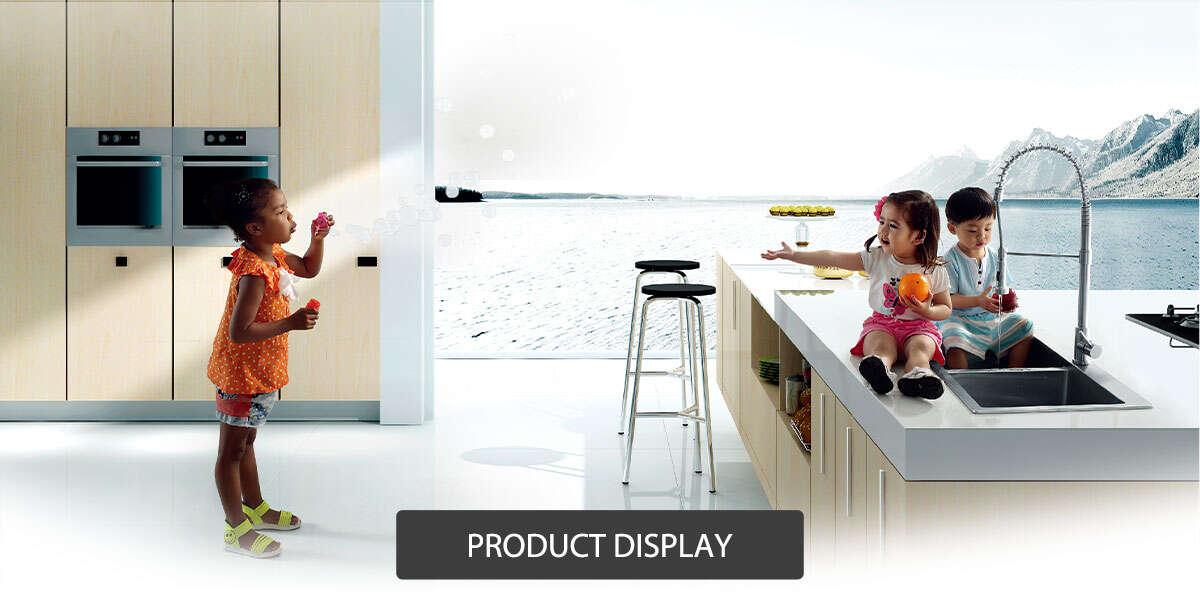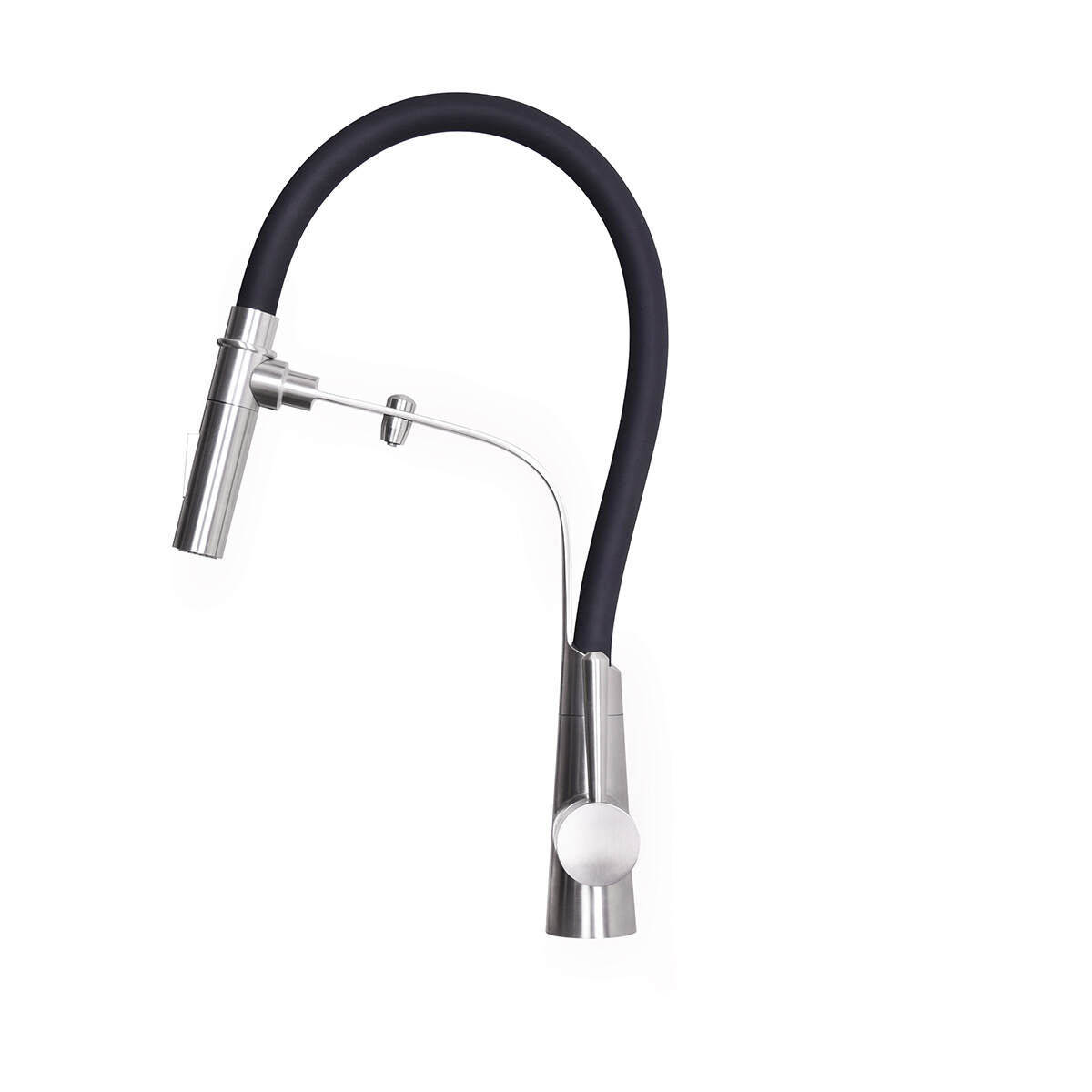 Looking for affordable and stylish matte black wash basin taps? Look no further! Our kitchen pot filling faucets not only add a sleek touch to your kitchen but also offer health benefits. The tap utilizes magnet technology to improve water quality by providing oxygen-rich and magnetized water, which is beneficial for the human body. Choose our faucet for a chic and health-conscious addition to your home.
Product Introduction - China High End Kitchen Faucet Manufacturer
Upgrade your kitchen with our cutting-edge Magnetic Faucets, also referred to as Magnetized Oxygenated Faucets. Our faucets use powerful magnetizers and pressurizers at the water inlet and outlet, which transforms tap water into oxygen-rich and magnetized water. This process not only enhances water quality but also offers health benefits, making it perfect for health-conscious individuals. With an easy-to-install design and sleek appearance, our magnetic faucets are a must-have addition to any modern kitchen. Invest in your health and upgrade your kitchen today with our superb Magnetic Faucets.
Features of Pull Down Sus 304 Kitchen Faucet With Magnetic And Power Clean
The Pull Down SUS 304 Kitchen Faucet with Magnetic and Power Clean offers a range of exceptional features that enhance the functionality and durability of your kitchen faucet. Here are some key features of the faucet:
Material: Made with high-quality, corrosion-resistant SUS 304 stainless steel, this kitchen faucet is built to last.
Magnetic Docking: The magnetic docking system ensures that the spray head of the faucet snaps back into place every time.
Power Clean Technology: This feature provides superior cleaning by using a powerful, concentrated spray that blasts away tough food residues and stains while still being gentle enough to protect delicate surfaces.
Easy Installation: The quick connect installation system makes it effortless to install the faucet without requiring any professional help.
Ergonomic Design: The ergonomic design of the handle and spray head ensures comfortable use and easy control.
Flexible Hose: The flexible hose pipe of the faucet provides effortless movement and complete sink coverage.
The benefits of Sus 304 Kitchen Faucet
Environmental friendly
The 304 stainless steel faucet is lead-free, has no health and safety hazards, will not cause lead pollution to the water source, and will not harm human health.
Using a magnetic 304 stainless steel faucet can enhance the activity of tap water, which is more beneficial to our health.
Smooth and beautiful appearance, strong wear and corrosion resistance
The surface of 304 stainless steel faucet does not need electroplating. After surface polishing, the original color is reproduced, and the more you use it, the smoother and brighter it will be. After long-term use, it will not rust inside or outside, and it will be easy to clean and always look as new as new.
Stainless steel faucet is easy to clean
304 stainless steel faucet material has high hardness, so 304 stainless steel faucet has a lot of convenience in cleaning. Stains from stainless steel faucets can be easily removed with washing water and steel wool, leaving them as bright as new. Even if it is repeatedly wiped with a steel ball, the unique luster of the surface of the stainless steel faucet will not be damaged.
Cleaning and maintenance with magnetic faucet
First, it is necessary to invite experienced and qualified professionals for construction and installation. When installing, the faucet should try not to collide with hard objects, and do not leave cement, glue, etc. on the surface, so as not to damage the gloss of the surface coating. Pay attention to removing the debris in the pipeline and installing the faucet.
Second, avoid contact with magnetic faucets with alkaline substances. Use a soft cloth to apply toothpaste to clean the surface, and then clean the surface with clean water. Do not use alkaline cleaners or scouring pads or steel balls to try to avoid damage to the electroplating surface.
Third, pay attention when using the magnetic faucet. During use, the single-handle faucet should be slowly opened and closed, and the double-handled faucet should not be closed too tightly, otherwise, the water stopper will fall off, causing it to fail to close and stop the water. Do not switch the faucet too hard, just turn it gently. Even a traditional faucet does not require a lot of force to screw. In particular, do not use the handle as an armrest for support or use.
Fourth, the surface layer of imported faucets of some brands is quite thickly electroplated, but it also causes fatal injuries, and they cannot bear the touch or grinding of hard objects. Therefore, when using them, try to avoid contact with hard objects such as rings as much as possible.
Fifth, when the water pressure is not lower than 0.02mpa (ie 0.2kgf/cm2), there is generally a foaming device (also called a foamer, different faucets, and different foamers) at the water outlet. , Because of water quality problems, the water volume of the faucet is often small after a period of use. This may be because the foamer is blocked by debris. You can unscrew the foamer and use clean water or a needle to clear the debris.
Sixth, the metal hose of the shower head of the bathtub faucet should be kept in a natural stretching state, and do not coil it on the faucet when not in use. At the same time, whether in use or not, be careful not to form a dead angle at the joint between the hose and the valve body, so as not to break or damage the hose.
FAQ
Q: What is a magnetic docking system?
A: A magnetic docking system is a feature where the spray head of the faucet snaps back into place effortlessly using a powerful magnet.
Q: What is Power Clean technology?
A: Power Clean technology is a powerful cleaning feature that uses a concentrated stream of water to blast away tough food residues and stains.
Q: How to clean the Kitchen Faucet With Magnetic And Power Clean?
A: Here are some steps to clean it properly:
1. First, turn off the water supply to the faucet.
2. Mix equal parts of white vinegar and water in a bowl or spray bottle.
3. Spray or pour the solution onto the faucet and let it sit for 5-10 minutes.
4. Use a soft-bristled brush or toothbrush to gently scrub away any debris or stains on the faucet and around the spray head.
5. If the faucet has tough stains or buildup, you can use a mild abrasive cleaner or baking soda to further clean it.
6. Rinse the faucet thoroughly with warm water to remove any residue from the cleaning solution.
7. Dry the faucet with a clean, soft cloth or paper towel.
For more information about Pull Down Sus 304 Kitchen Faucet With Magnetic And Power Clean, please kindly contact us at any time, we are glad to serve you.