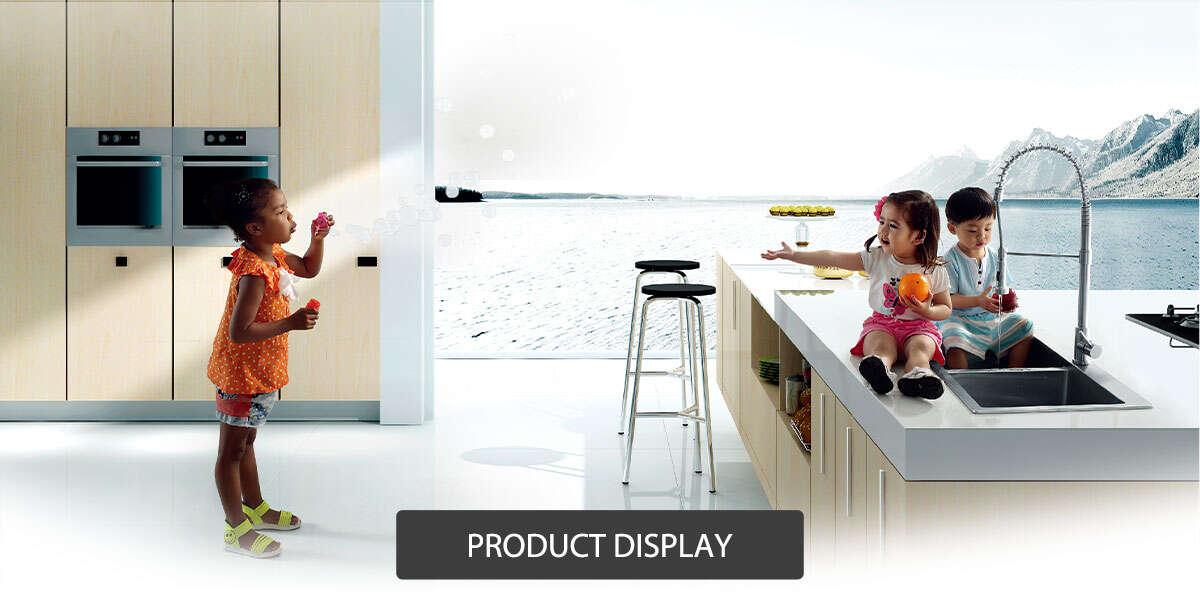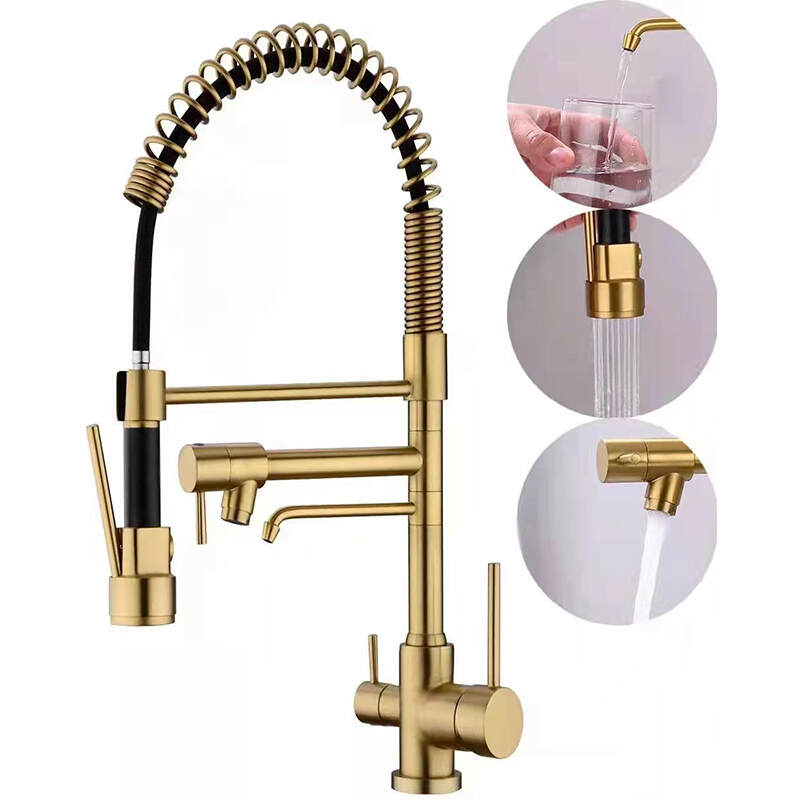 Our faucets are durable. Made of durable brass and ceramic hole covers, you can rest assured that your restaurant and hotel three-way faucets will provide years of reliable service. The industrial strength hoses that come with each product are made of durable rubber, so you don't have to worry about leakage or dripping in the business environment.
Pull Down Design - The kitchen faucet can be flexibly pulled down for cleaning, 360° swivel, reaching all areas of the kitchen sink. The pull-down sprayer increases range of motion around the sink while saving water.

Corrosion-resistant and anti-rust finish - prevent dirt from sticking to the surface of the faucet, the finish is made of stainless steel to prevent water stains and fingerprints, cleaning the faucet with a cloth is enough for daily use.
Pull out the stainless steel kitchen faucet for stable water flow without splashing - the pause button on the kitchen faucet shower head is convenient to prevent large area splashes in multitasking mode.
Pull Out Stainless Steel Kitchen Faucet Easy to Install - The pull down hose and plumbing hose are fully pre-installed in the kitchen faucet, saving a lot of time under the sink with no need for a plumber.
Product introduction:
This three-way faucet is an ideal choice for communities, restaurants and hotels. Provide strong water flow to the nozzle, and at the same time, soft water flow from the straight nozzle. The spray mode selection knob allows you to quickly select the desired water mode. Please note that this faucet does not include installation hardware, such as handle (pull up or push down optional) nozzle + body + tail piece) basin wrench and white rubber gasket.
This high-quality three-way pull-down faucet is very suitable for your commercial kitchens, hotels and restaurants. With its professional design and excellent structure, it will withstand years of hard use. This three-way faucet is made of high-quality ceramic valve and stainless steel valve body, which looks great in any kitchen!
Product features:
Pull down kitchen faucets in restaurants and hotels are a great choice for your kitchen, bar or other business institutions. The three-way action allows you to turn off the water flow at the top of the sink and the faucet itself. The rotary water outlet can be easily installed in any area of the kitchen. This faucet is made of high-quality brass material, which will never wear or rust, making it durable and efficient. This faucet is equipped with a mineral resistant finish to prevent the accumulation of hard water and ensure an easy to clean surface year after year.
Product details:
The pull-down faucet has a high arc water outlet and a wide range of single lever operation, which is easy to use. Spray and water flow modes are controlled separately. The pull-down head also has a convenient button on / off function, which can be used without pulling down the faucet. The metal pop-up drain assembly adopts a high-profile design, which can clean high pots and pans. This three-way faucet is designed for heavy-duty commercial applications to provide excellent water flow while supplying water at the best temperature and pressure.
Product design:
The tee design allows you to control the temperature by adjusting the water flow and spray pressure. The pull-down spout is high enough to easily fill a pot or pan. This is ideal for low flow applications that require more accurate water flow, such as washing fruits and vegetables, water bottles, or other tasks around the kitchen. Pressing and holding the button will make the spray come out of the head until you release it, at which time it will automatically retract to its original position.
3-way kitchen and hotel pull-down faucets will be the icing on the cake for your commercial kitchen. This kitchen faucet has all the qualities of a top-level faucet, including ergonomic design and high performance. When you cook in a restaurant or at home with friends, the three nozzles of this commercial pull-down kitchen faucet provide you with flexibility. With high water pressure, it can be strongly cleaned, washed and mixed.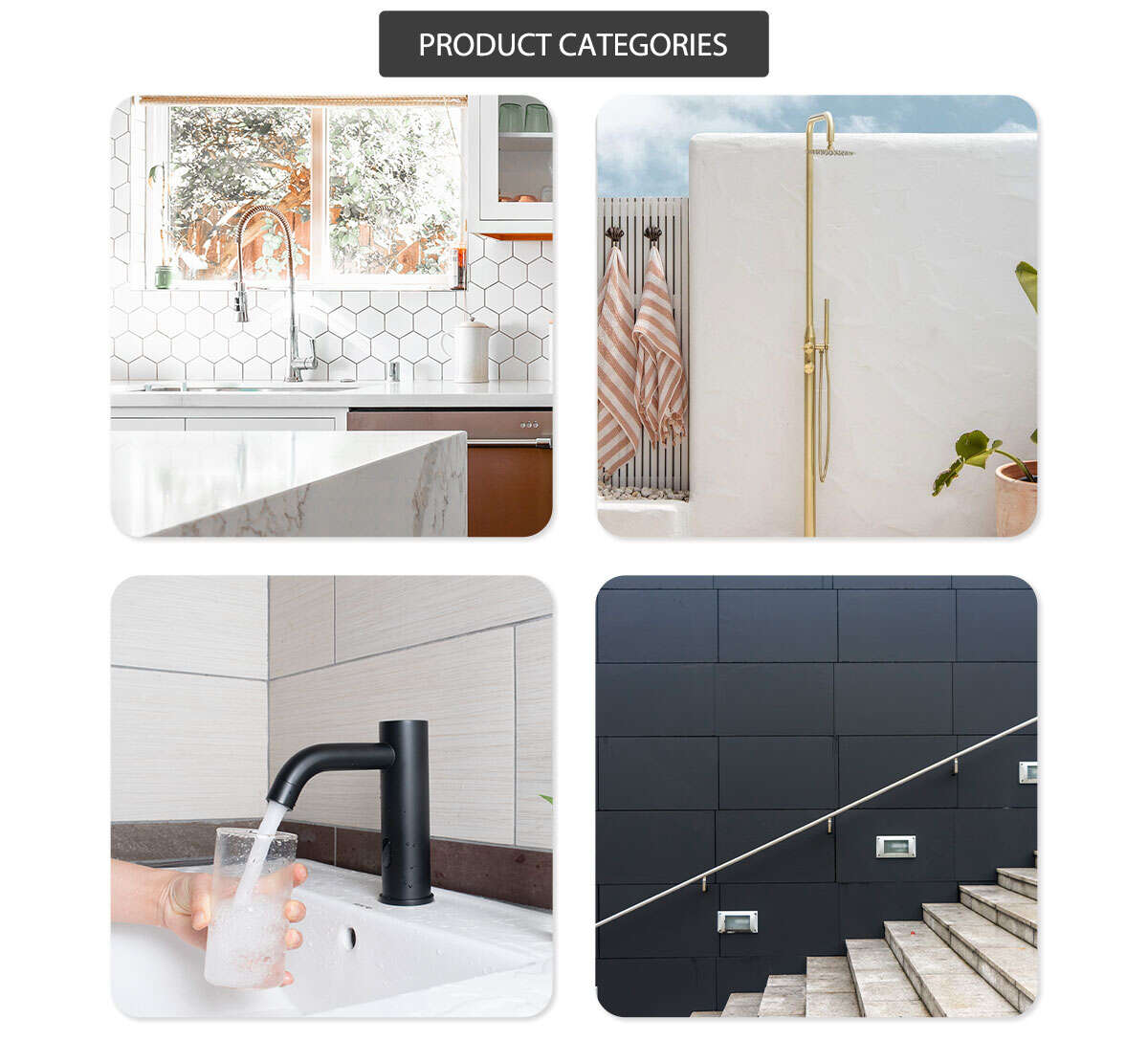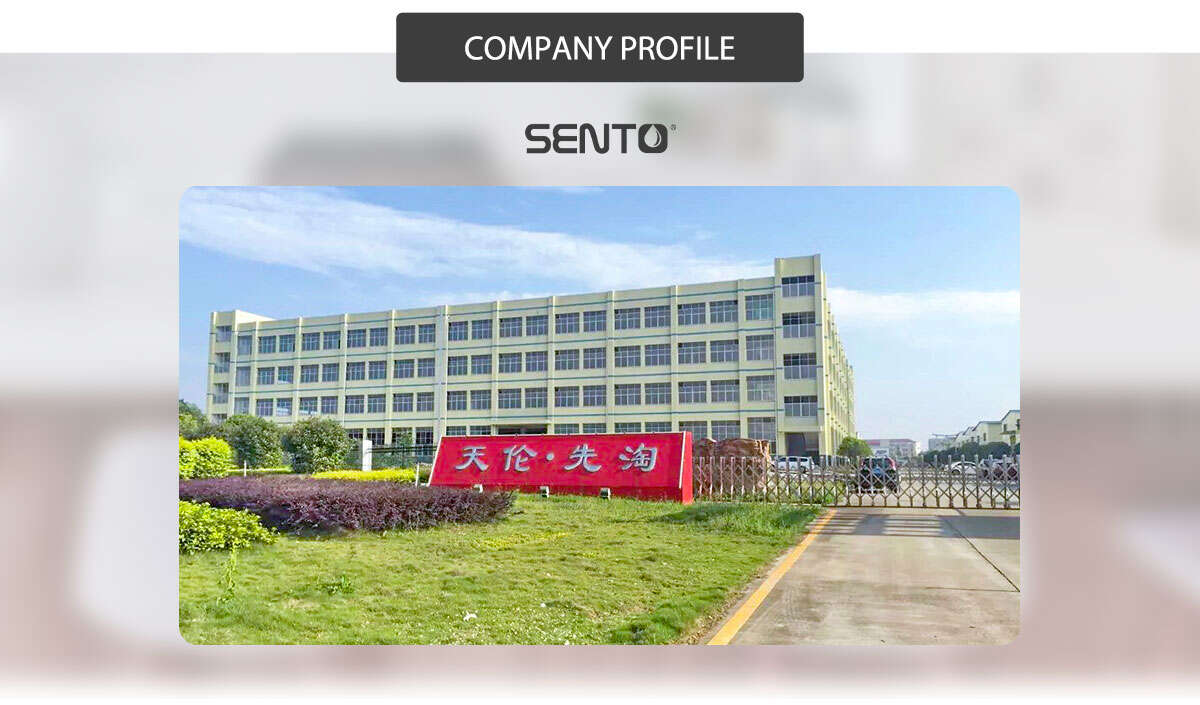 Sento Introduction
Sento,world class stianles steel faucet manufacturing enterprises,is the founder of stainless steel faucet in China,Founded in 1999,its former named is Huangqi Qinglian Hardware Machinery Factory,At the beginning of 2000,with an idea of making faucet with healthier,more environmentally freindly and durable materials,the two over fifty years old Sento's founder Mr Kong Qingyi and Mr Shen Zemin,overcame numerous processand technical difficulties,sucessfully invented the first SUS304 stainless steel faucet in the China.In the subsequent dacades,under the leardership of the two Sento's founders,with the concept of "quality the first,cost the second",we focus on research and development of SUS304 stainless steel faucet,continue to promoted technological innovation of stianless steel sanitary ware industry,train a large number to of technical elite for the industry,and has driven the development of the whole stainless steel faucet manufacturing industry.
Sento's products cover stainless steel faucet,ro water faucet,stainless steel shower and shower column,stianless steel bathroom cabinet,stainless steel sink,stainless steel kitchen pendants,stainless steel floor drain ,etc.They are sold to nearly 90 countriesand regions,and are wildely used in villas,high-end communities,comercial office buildings and public places,Sento is the only domestic enterprise which passed seven international certifications,including Holland KIWA,Australia water mark,America SGS ,UPC,European EN-817,Denmark VA,HongKong water supplies department WARS detection.
In recent years,Sento stainless steel faucet continuous unveiled at the top three industry events.including Shanghai international exhibition kitchen,Germany Frankfut ISH international kitchen exhibition and USA KBIS international show.It attracts all attention inside and outside the industry .Sento has won the top 100 Kitchen Bathroom Enterprises.Chinese Manufacturing Beauty,Canton fair "CF" award,and other awards.
In the future,in order to build up a wold class stainless steel faucet kitchen and bathroom brand with great competitiveness and influence,we will adhere to the strictness,good quality and perfectionism.We will bring a healthier,more environmentally freindly,and better high-end kitchen and bathroom products.